Here Is BlackBerry's New Ad Campaign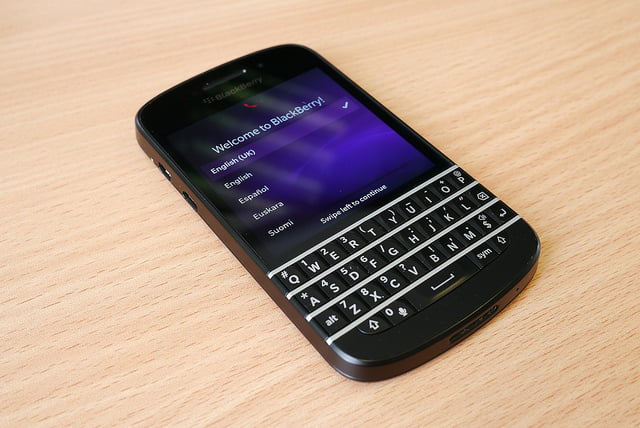 BlackBerry's (NASDAQ:BBRY) latest move involves taking out newspaper ads in attempts to soothe investors and the few people who still use the company's devices that everything will be all right, Bloomberg reports.
The full-page ads, which have been appearing in newspapers around the world, are in the form of an open letter. "These are no doubt challenging times for us and we don't underestimate the situation or ignore the challenges. We are making the difficult changes necessary to strengthen BlackBerry," BlackBerry says in the ads, which are meant to communicate with customers directly, Chief Marketing Officer Frank Boulben told Bloomberg.
Although previous advertising efforts — including an ad during last year's Super Bowl and naming R&B singer Alicia Keys as creative marketing director — weren't enough to spur sales of the BlackBerry 10 line of devices, Boulben believes the newspaper ads are the best way to set the record straight. The ads point out that although things seem bleak (an opinion BlackBerry believes has been overblown by the media), the company still has plenty of cash and no debt.
The $9 per share, $4.7 billion bid BlackBerry received from its largest shareholder, Fairfax Financial Holdings, is seeming less and less certain as the November 4 deadline to sign off on the deal approaches and shares fall below $9. Though BlackBerry and other companies interested in it would like the smartphone maker to stick together, a breakup may be the only way to properly value the struggling firm.
Private equity investors and pension funds looking at the company feel as though they can't accurately determine how much BlackBerry is worth without knowing the value of BlackBerry's different units. Cerberus Capital Management LP is one firm that is reportedly interested in BlackBerry but will only get serious about a bid if it's given access to BlackBerry's financial data.
The uncertainty surrounding the Fairfax bid has led BlackBerry co-founder Mike Lazaridis to explore the option of bidding on the company. According to several reports, Lazaridis has called on the company's other co-founder, Doug Fregin, to help him with a potential bid. Lazaridis is frequently credited with both BlackBerry's incredible rise to success — the company essentially invented the smartphone — and its demise due to underestimating competition from Google (NASDAQ:GOOG) and Apple (NASDAQ:AAPL).
Follow Jacqueline on Twitter @Jacqui_WSCS
Don't Miss: Survey: Apple Consumers Prefer iPhone 5S More Than iPhone 5C.