Here Is How Apple Is Proving Its Commitment to U.S. Manufacturing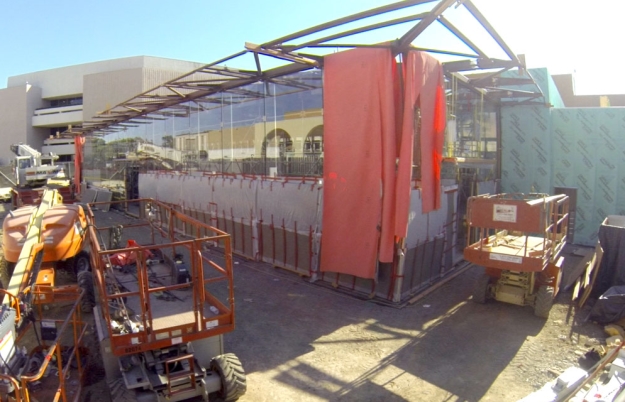 Apple Inc. (NASDAQ:AAPL) has announced a new initiative that will benefit workers in more ways than one. According to Bloomberg, the tech company said Monday that it is opening a new plant in Mesa, Arizona where it will house machines used to make materials out of sapphire. This equipment will be supplied by GT Advanced Technologies Inc. (GTAT) and GT Advanced confirmed in a statement that is has entered into a five-year agreement with Apple to provide the furnaces.
Apple's plans for Mesa are especially significant because they reflect CEO Tim Cook's promise to boost manufacturing in the U.S. while also creating 2,000 jobs for U.S. workers. It is also notable that Apple chose GT Advanced to supply the machinery, because now the Merrimack, New Hampshire-based technology company can benefit from Apple's capital and keep its revenue figures stable during the production of its ASF equipment.
Apple has long faced criticism from labor groups who denounce its outsourcing practices, especially because it consistently relies on the manufacturing efforts of Asian suppliers such as Foxconn, but this latest announcement proves Cook's commitment to boosting U.S. manufacturing and adding as many jobs in the U.S. as possible.
According to Bloomberg, Kristen Huguet,a spokesperson for Apple maintained Monday, "We are proud to expand our domestic manufacturing initiative with a new facility in Arizona, creating more than 2,000 jobs in engineering, manufacturing, and construction. This new plant will make components for Apple products and it will run on 100 percent renewable energy from day one."
The equipment Apple plans to employ includes GT's Advanced Sapphire Furnace, which is designed to manufacture high quality sapphire material at a low price. Apple Insider reports that the material is used in smartphones to cover camera lenses and home buttons, and by agreeing to pay GT $578 million in advance, Apple will receive some exclusivity rights under the terms of the deal.
Following the announcement of its partnership with Apple, GT's shares soared as much as 22 percent Monday, and continued rising into Tuesday, sitting at $10.54 as of 9:45 a.m.
Investors recognize that Apple's infusion of capital is critical for GT when it comes to ASF technology because the equipment was expected to generate lower margins than the company was used to earning, but now with Apple's investment it can keep its 2014 revenue forecast high as it notes that the "sapphire segment is expected to contribute approx. 80 percent of the year's revenue."
GT will begin reimbursing Apple over the five-year contract, starting in 2015, and the Cupertino, California-based company is still in the process of building the facility that will house the new ASF equipment.
Don't Miss: Will Apple 'Inherit the Earth' in a Future Energy Market?