Here Is How Star Wars Influenced Apple's Lead Designer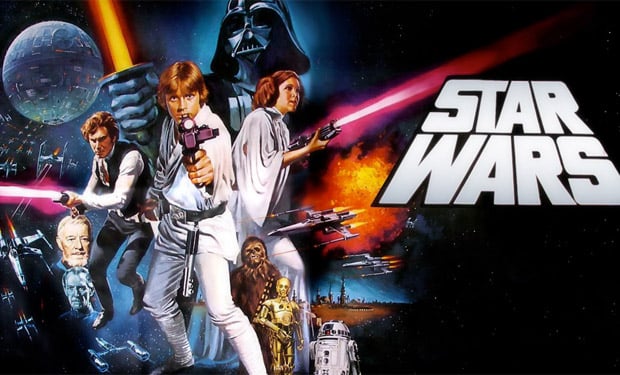 Were some of Apple's (NASDAQ:AAPL) iconic product designs derived from Star Wars? Apple's lead product designer, Jony Ive, and industrial designer Marc Newson recently collaborated on a charity auction that benefited (RED), a non-profit that funds the global fight against AIDS. The auction featured forty-four objects that were curated by Ive and Newson.
Although most of the objects selected to be featured in the auction were customized everyday products or luxury items, the auction also included several exotic items related to space, including a Soviet-era cosmonaut suit and a space shuttle window. Oddly enough, Ive and Newson also included a "Stormtrooper" helmet from the Star Wars film franchise.
In an interview with talk show host Charlie Rose, Ive discussed the significance of the Stormtrooper helmet and how it influenced his design approach at Apple. "Star Wars was something that both Marc and I grew up watching and it was really, really informative to our view of the future," noted Ive. "This idea of having the baddies in bright white shiny armor was fantastic."
Although Ive didn't say if the "bright white" Stormtrooper design directly inspired his white iPod design, he did credit Star Wars for helping to mold his general approach to design. "So much of what we do is trying to imagine something that doesn't yet exist," Ive told Rose. "So that whole genre — science fiction — and that sort of view of the future is a lot of what occupies and preoccupies us."
Mashable spoke with original Stormtrooper prop maker Andrew Ainsworth, who humorously noted another congruency between the iconic Star Wars armor and Apple's products: "If you look at the ammo belt of the Stormtrooper, there are two drop-down boxes hanging from the belt, and just coincidentally, they are exactly the size and shape of an iPhone," said Ainsworth.
The Stormtrooper helmet featured in the (RED) auction was signed by Star Wars filmmaker George Lucas. Although Sotheby's estimated that it would sell for approximately $10,000 to $15,000, the helmet ended up selling for $245,000.
Here's how Apple closed on Friday.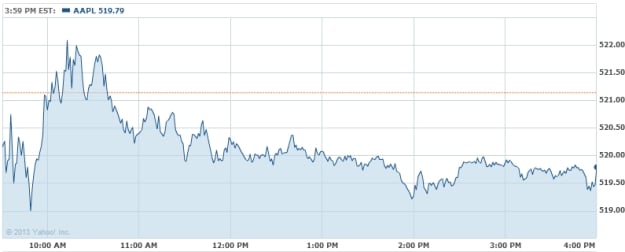 Follow Nathanael on Twitter (@ArnoldEtan_WSCS)
Don't Miss: Here Is Apple's Wireless iPhone-Connected Hearing Aid.