Here Is Icahn's Response to Bill Gross and Other Apple Buyback Critics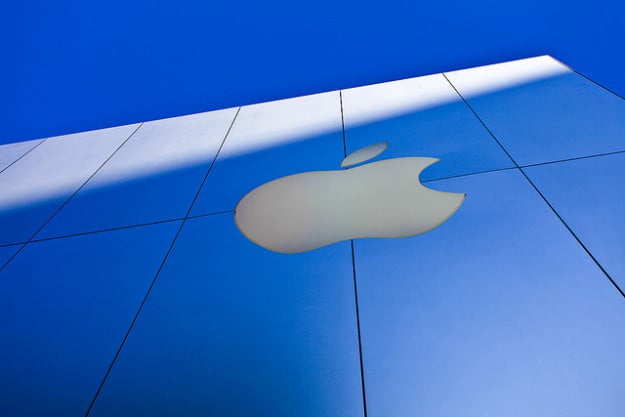 Pacific Investment Management's Bill Gross became the latest well-known investor to weigh in on Carl Icahn's demand that Apple (NASDAQ:AAPL) fund a $150 billion share buyback with funds borrowed at 3 percent. "Icahn should leave Apple alone & spend more time like Bill Gates. If Icahn's so smart, use it to help people not yourself," tweeted Gross.
Icahn released an open letter addressed to Apple CEO Tim Cook on his new Shareholder's Square Table website on Thursday. In the letter, Icahn argued that Apple is missing a crucial window of opportunity to increase shareholder value by not executing a "$150 billion tender offer" at $525 per share. The billionaire investor reiterated his position in an interview with CNBC's Scott Wapner on Thursday. "The obvious thing would be for the company to use its $150 billion to buy the stock back," stated Icahn. "I mean, you know, shareholders didn't buy the company. If they wanted to buy a bank, they could have bought a bank. So you don't keep $150 billion around."
When asked about Gross's and other detractors' comments, Icahn replied that, "I have to say that I respect everybody you just mentioned. But that doesn't mean that they're right and that doesn't mean that you shouldn't interfere with the problem that we have."
"All the criticism in the world is not going to change my views on that. I mean, if I were worried about criticism, I don't think I would have accomplished what I have," Icahn told CNBC's Scott Wapner. Icahn also noted that he would consider a proxy fight if Apple doesn't act on his proposal. "If they don't do it, we'll test the waters and see if the shareholders want us to do it and if we could win," said Icahn. "It's not that we're saying on this TV show, 'We're going to go do a proxy fight.' We've said 'We're not going away.' I told that to Tim [Cook] and I'll say it again."
Icahn revealed in his letter to Cook that he recently increased his stake in Apple by 22 percent, from approximately 3.9 million shares to 4.7 million shares. According to Icahn, the total value of his position in Apple is currently around $2.5 billion.
Gross is not the only major investor to take issue with Icahn's perspective on Apple. Earlier this month, Berkshire Hathaway's (NYSE:BRKA) (NYSE:BRKB) Warren Buffett responded to a question about Icahn's share buyback proposal by stating that, "I think the Apple management and directors have done a pretty darn good job of running the company, so my vote would be with them." Here's how Apple has traded so far today.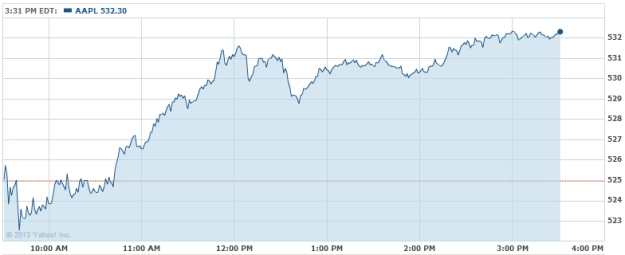 Follow Nathanael on Twitter (@ArnoldEtan_WSCS)
Don't Miss: From Apple to BlackBerry? Former CEO Sculley Considers a Bid.