Here Is Microsoft's 'Bold Step into the Future'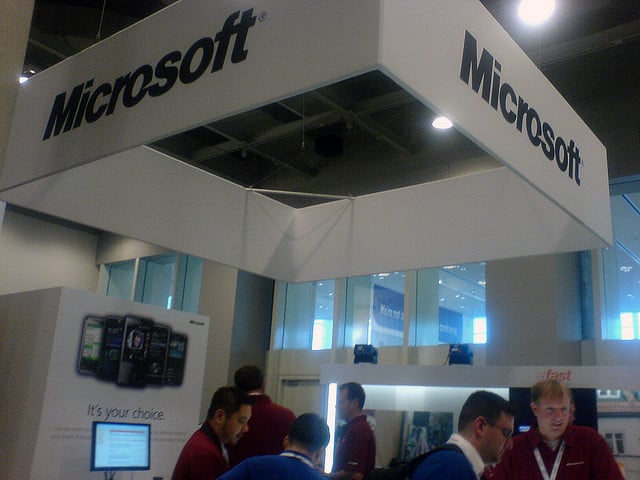 Earlier in the year, analysts postulated that since Microsoft (NASDAQ:MSFT) already designs the software that runs the majority of Nokia's (NYSE:NOK) smartphones, it would make sense for the Windows Phone developer to purchase the entire handset division from the Finnish mobile phone manufacturer. Late on Monday evening, Microsoft announced that it will purchase substantially all of Nokia's Devices & Services business, license the company's patents, and license and use of its mapping services for about $7.2 billion.
In addition, 32,000 Nokia employees will join Microsoft, as will Stephen Elop, the former senior Microsoft executive who became Nokia's Chief Executive Officer. This move will place him in position to be a potential successor to Steve Ballmer, Microsoft's current chief executive who announced last month that he will retire from the company within 12 months. Whoever replaces him is expected to be able to do what Ballmer couldn't: revitalize the company. Given the importance of mobile to Microsoft's future, Elop could be a prime contender.
"This agreement is really a bold step into the future for Microsoft," Mr. Ballmer told The New York Times in a telephone interview from Finland. "We're excited about the talent capabilities it will bring to Microsoft."
Microsoft is making a clear bid to accelerate the its growth into mobile computing, an industry-wide transformation that has largely left the company lagging behind. Personal computers once dominated the technology sector, but now consumers spend more time using their mobile devices to watch videos, shop, and communicate with friends and family.
The mobile revolution has forged winners like Apple (NASDAQ:AAPL) and forced other market players to play catch up after failing to adapt quickly enough to the changes. Those companies include PC-software pioneer Microsoft and Nokia, which was a leader in early cellphone design until Apple's introduction of the iPhone in 2007 and the iPad in 2010 that shock up the technology world.
When Nokia began to lose market share, the handset manufacturer realized it was time for a change. The company's problems were most accurately summarized two years ago by Elop. In an internal memo, he likened the company to a man working on a burning oil platform in the middle of the North Sea, whose situation presented a Catch-22: he could either risk death on the "burning platform" or plunge into the freezing water, which could save or kill him.
Elop chose to jump off the "burning platform," forming a partnership with Microsoft, which was looking for an ally for its new smartphone software. Nokia picked Microsoft's Windows Phone mobile operating software over Google's (NASDAQ:GOOG) Android, a deal that made both companies deeply dependent on each other for their mobile future. Nokia agreed to only use Windows Phone to power its smartphones, while Microsoft pledged to spend billions of dollars on marketing and engineering assistance.
Even though Windows Phone has surpassed BlackBerry (NASDAQ:BBRY) as the third-biggest smartphone operating system, its sales have continued to stagnate amid competition from Samsung (SSNLF.PK) and other Android-powered smartphones. Windows Phone accounted for only 3.7 percent of all smartphones shipped in second quarter, according to the technology research firm IDC.
Nokia may be the second-largest mobile phone manufacturer behind Samsung, but that is only because a majority of the phones it ships are lower-end feature phones, which are falling out of favor as consumers increasingly turn to smartphones. Nokia is not even among the top five makers of smartphones. The industry has even speculated how long Nokia could survive as an independent company, and the possibility that it could be acquired by another company pushed Microsoft to act sooner rather than later.
"For Nokia, this is an important moment of reinvention and from a position of financial strength, we can build our next chapter," Risto Siilasmaa, Chairman of the Nokia Board of Directors and, following the official announcement, Nokia Interim Chief Executive Officer. "After a thorough assessment of how to maximize shareholder value, including consideration of a variety of alternatives, we believe this transaction is the best path forward for Nokia and its shareholders."
Tightening the bonds between the software and hardware manufacturers will give the two companies a "strategic advantage." In document explaining the rationale behind deal, Microsoft said that it would create "one brand" with a "united voice" and boost innovation.
As separate entities, development slowed down because intellectual property rights were held by two different companies. "There's friction," he told the Times. Even Gartner analyst Carolina Milanesi agrees that the company needs to "move faster," as she told the publication. The analyst said she believes the deal can help the two companies respond more quickly to changes in the mobile market.
"In addition to their innovation and strength in phones at all price points, Nokia brings proven capability and talent in critical areas such as hardware design and engineering, supply chain and manufacturing management, and hardware sales, marketing and distribution," Ballmer said in the press release.
Of course, this deal is reminiscent of Google's $12.5 billion acquisition of Motorola. The deal was meant to transition Google from a search-and-software company to a consumer device manufacturer, but, for the most part, Google has yet create a smashing success with Motorola.
Now, the question is whether Microsoft and Nokia can be successful in the mobile market as one company when they were not as partners. But, according Elop, the mobile industry is at a "tipping point," meaning it is mature enough to support a third mobile phone ecosystem. As he told the Times, Windows Phone now has the opportunity to emerge as an alternative to the iPhone and devices powered by Google's Android operating system.
Don't Miss: Google and Microsoft Agree: Release More Snooping Data.
Follow Meghan on Twitter @MFoley_WSCS