Here Is Netflix's New Look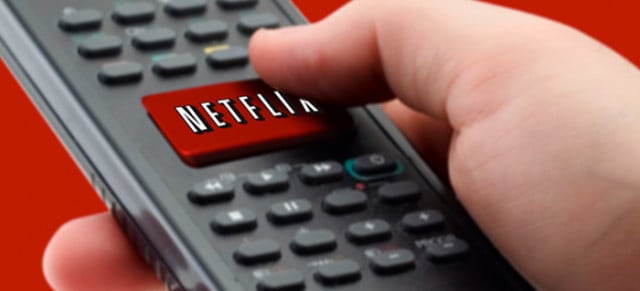 While Netflix Inc. (NASDAQ:NFLX) has touted itself as a superior alternative to traditional television, the company is taking inspiration from the medium in an interface update designed to make Netflix look like a TV channel personally designed for each user.
The new interface will standardize how Netflix looks across a variety of different devices used to access it, including Sony's (NYSE:SNE) PlayStation, Microsoft's (NASDAQ:MSFT) Xbox, Roku 3, and a number of smart-TV and Blu-ray players, according to a company press release. The update will begin rolling out on Wednesday, and Netflix said it would take about two weeks to reach all of the covered devices.
According to The Verge, owners of the Nintendo (NTDOY.PK) Wii and Wii U are apparently being left out of the fun, and Apple's (NASDAQ:AAPL) Apple TV won't be making the change because Apple wants to stick to its own interface for Netflix.
The update makes Netflix easier to use when switching between devices, as it will now look the same across the already mentioned platforms and will also be added to more in the coming months. Netflix described the change as one of its "biggest and most exciting projects."
"More than a year and half in the making, this new experience evolved through a process of design exploration, iteration and testing that extended throughout all parts of the Netflix TV experience. We set out to deliver an update that would make it even easier to discover something great to watch and we think we succeeded," said Chris Jaffe, Netflix's president of product innovation, in a press release.
Using the old Netflix interface, it could be difficult to find a movie or show to watch unless you knew what you were looking for. The new interface tries to solve that problem by offering advanced recommendations. The grid interface is replaced with a color photo masthead; below that masthead and the show's synopsis, there's a new section called "the evidence," which tells users in great detail why a particular program was recommended for them, whether it be because of something they previously watched or because a social media friend watched it.
Netflix also said that it improved its show synopsis, added more cast details, and now allows a search for actors and directors, as well as titles. Here's a promotional video to give a glimpse of the new interface.
Follow Jacqueline on Twitter @Jacqui_WSCS
Don't Miss: When Will Investors Press Pause on the Netflix Stock Surge?