Here Is the Size of Icahn's Stake in Apple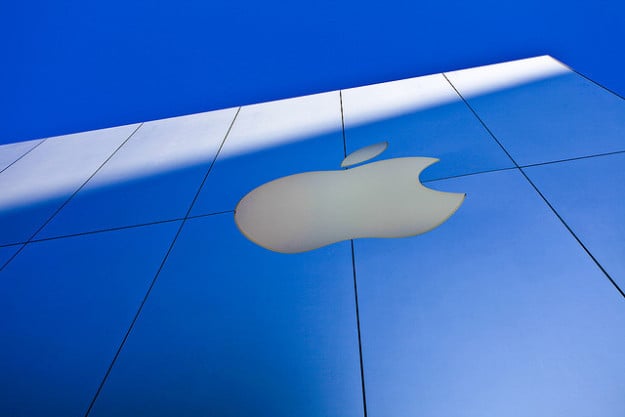 The full extent of billionaire investor Carl Icahn's stake in Apple (NASDAQ:AAPL) was recently revealed in a regulatory filing with the Securities and Exchange Commission. According to the filing, Icahn owned approximately 3.88 million shares of the iPhone maker at the end of September.
Icahn first hinted at the size of his stake in the tech company when he tweeted on August 13 that he had a "large position" in Apple. Soon afterwards, the activist investor began pushing CEO Tim Cook to expand Apple's share buyback program by $150 billion.
Icahn's 3.88 million Apple shares would have been worth about $1.85 billion based on the stock's closing price on September 30. However, based on Thursday's $528.16 closing price, the same shares would be worth about $2.05 billion today. More recently, Icahn revealed in an open letter to Cook last month that he increased his stake in Apple by 22 percent to 4.7 million shares. This would make the total value of his current position in Apple about $2.5 billion.
In the letter to Cook, Icahn outlined his proposal to expand Apple's share buyback program by $150 billion by borrowing funds at a 3 percent interest rate. According to Icahn, the proposed buyback would precipitate "an immediate 33 percent boost to earnings per share, translating into a 33 percent increase in the value of the shares."
Icahn also had a "good conversation" with Cook about his buyback proposal earlier this week. The activist investor told CNBC's Scott Wapner that, "We both continue to believe that the company is undervalued." Icahn previously told CNBC that he would consider a proxy fight if Apple doesn't act on his proposal. "If they don't do it, we'll test the waters and see if the shareholders want us to do it and if we could win," said Icahn. "We've said 'We're not going away.' I told that to Tim [Cook] and I'll say it again," he added.
Apple's stock has risen almost 8 percent since Icahn first hinted at his "large position" in the company on August 13. Here's how Apple has traded over the past five trading sessions.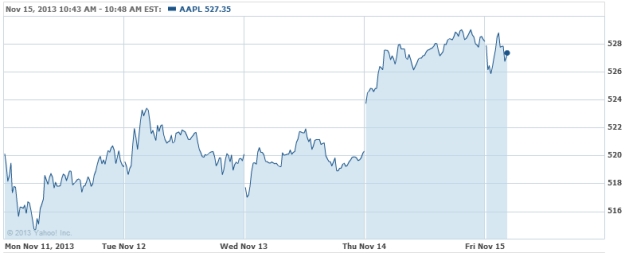 Follow Nathanael on Twitter (@ArnoldEtan_WSCS)
Don't Miss: Apple's Siri May Soon Be Asking You Questions.