Here Is the Technology that Could Change Apple's iOS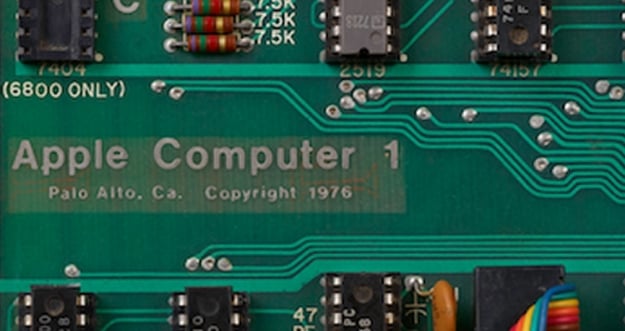 When the iPhone debuted in 2007, its screen's multitouch capabilities enabled people to interact with technology in a way they never had before. In subsequent iterations of the device, software advancements enabled Apple Inc. (NASDAQ:AAPL) to give iPhone users greater control of their interactions, while developments unveiled with the iPad and iPad mini have allowed the tablets to recognize and ignore errant thumb gestures.
But no technologies that Apple has unveiled have caused so much disruption to the current technological trend or improved how users interact with their devices than the original iPhone's multitouch capabilities.
So far, the biggest change to the basic hardware-based input method is Touch ID, the fingerprint sensor built into the iPhone 5C, AppleInsider reports. But that technology is related more to how users access their smartphones than how they interact with the device. A new technology described in Apple's latest patent could spawn greater changes in user interface.
According to the filing accompanying Apple's U.S. Patent No. 8,581,870 for a "touch-sensitive button with two levels," the company could be developing a new input form, one that could completely change iOS.

The patent filing refers explicitly to a pushable "button," but it could be more accurately described as a touch-sensitive component that, when pushed, can create input signals based on either the static location of a finger or a gesture. For the component to be activated, the first of two or more depressible thresholds must be reached. That design enables the component to serve multiple functions depending on how far it is pressed and where it is pressed, meaning finger pressure on the right side of a touch-sensitive screen could result in a different output than on the left.
From this description, it would seem that activating the screen from a non-sensing state to one that generates input signals could take too much time. But the multiple thresholds could ease usability, according to the patent; the first depression level is a "hair-trigger," which allows the touch sensor to activate at the slightest touch.
That initial depression threshold could be imperceptible to the user in some cases, but the actuator can also be self-capacitive so that a finger touch would replace the first depression. Then, the second threshold could be used for a secondary input, and in some cases, the position of a user's finger could be recorded at the same time that the second threshold is passed. As with the first depression, a finger's position at the second threshold can be associated with a certain task, like opening an application.
What this means is the technology will create a touchscreen capable of initiating touch sensing with a first "imperceptible" touch, then track a user's gesture or finger movement, and then execute a command by further pressure to the touch component. Through this technology, a user could turn on a device, access and open a mail application, navigate to a message, respond, and return to the home screen by simply changing finger pressure.
Of course, Apple's plans are unknown, but recent rumors suggest the pressure-sensitive technology could be used in a new smartphone to feature a bigger, curved screens.
Follow Meghan on Twitter @MFoley_WSCS
Don't Miss: Gene Munster: Apple Will Soon Control Your Home.