Here Is What an Apple Ecosystem User Is Worth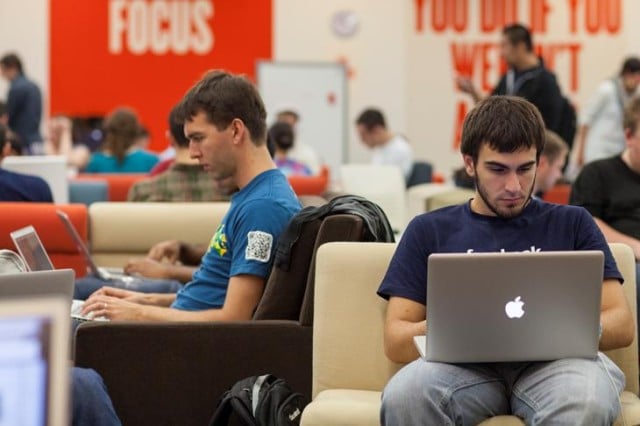 How much are Apple's (NASDAQ:AAPL) users worth compared to other tech companies' users? Renowned Asymco analyst Horace Dediu recently attempted to answer this question by taking a closer look at several Apple ecosystem metrics.
First, Dediu noted that markets have a fairly straightforward method for calculating the value of a social media user. As recently demonstrated by Forbes' George Anders, one can calculate an individual social media user's value by dividing the company's market capitalization by its total number of active users. This gives a Facebook (NASDAQ:FB) user a value of about $98, a LinkedIn (NYSE:LNKD) user a value of $93, and a Twitter (NYSE:TWTR) user a value of $110.
Although Apple primarily sells hardware, it also attracts and retains users with its premium ecosystem of content. For this reason, Dediu attempted to calculate a value for an active user of Apple's ecosystem. In order to derive an estimated number of active users in Apple's ecosystem, the analyst used the latest iTunes and iCloud account numbers. Based on these numbers, Dediu estimated the number of active Apple users to be "about 500 million with a growth of about 11 million per month."
Dediu then used Apple's consolidated quarterly iTunes revenues of $4.26 billion to derive a value for each individual user in Apple's ecosystem. According to his calculations, each iOS user spends about $12 a quarter, or $48 a year, in Apple's ecosystem. Not only do iOS users spend a significant amount on Apple each year, their participation in Apple's ecosystem likely has a beneficial spillover effect on other companies.
Dediu also showed that social media companies' users have a much lower value if their worth is calculated using the same method. For example, Twitter reported $317 million in revenues last year and has approximately 232 million users.  This means that each Twitter user only generated approximately $1.36 for the company last year. Not only do Apple users spend more than Twitter users, they also outnumber them by more than two-to-one.
Dediu concluded that the market is inexplicably overvalues service-based companies like Twitter. On the other hand, markets undervalue the devices even though it is the devices that are driving the consumer's participation in the services. Here's how Apple traded on Friday.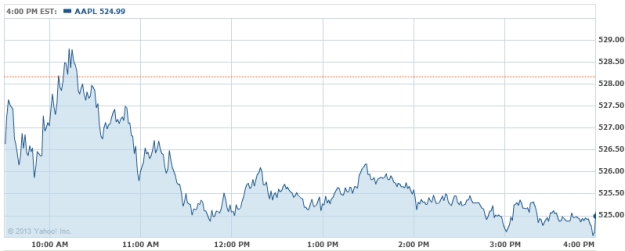 Follow Nathanael on Twitter (@ArnoldEtan_WSCS)
Don't Miss: Here Is Why This Apple Store Sells the Most iPhones.