Here Is Why Analysts Are Concentrating on Apple's December Quarter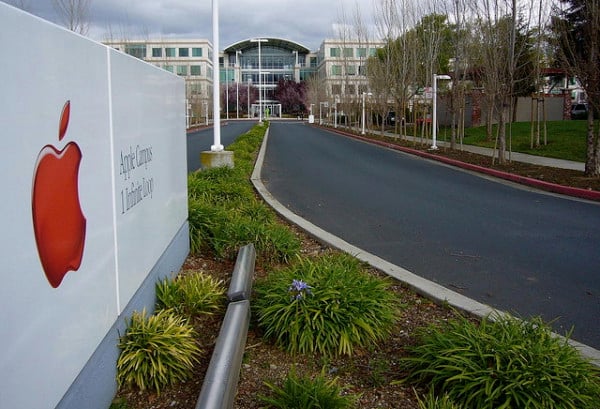 Do analysts even care about Apple's (NASDAQ:AAPL) September quarter results? As noted by Fortune's Philip Elmer-DeWitt, some analysts are already focused on Apple's earnings guidance for the December quarter since the company has been providing fairly accurate earnings guidance in the years since Tim Cook took over from Steve Jobs. As pointed out by Piper Jaffray analyst Gene Munster, Apple even reiterated its earnings guidance soon after it announced that it sold a record-breaking nine million iPhone 5S and iPhone 5C models over the launch weekend.
"Apple expects total company revenue for the fourth fiscal quarter to be near the high end of the previously provided range of $34 billion to $37 billion, and expects gross margin to be near the high end of the previously provided range of 36 percent to 37 percent," wrote Apple in its 8-K form.
Although Cook's earnings guidance changes may have taken some of the excitement out of Apple's quarterly earnings reports, many investors would still probably prefer boringly accurate numbers over a random guessing game. However, since no big surprises are expected in Apple's fiscal fourth quarter results, analysts have instead turned their attention to Apple's earnings guidance for its December quarter.
Munster was one analyst who concentrated on Apple's December earnings guidance. In a recent note to investors, Munster predicted that Apple will provide a December quarter revenue guidance range of $54 billion to $58 billion and gross margin guidance of 37 percent to 38 percent. He also noted that Apple's December quarter guidance "may depend heavily on whether iPhone 5S supply improves."
Cantor Fitzgerald analyst Brian White was similarly focused on Apple's fiscal first quarter and even called fiscal year 2013 "a year to forget." White raised his December quarter revenue expectations from $56.5 billion to $58.94 billion and his EPS estimate from $14.24 to $14.50. As reported by Fortune's Philip Elmer-DeWitt, Goldman Sachs analyst Bill Shope noted that Apple's earnings guidance for the September quarter is most likely accurate since "supply constraints on the iPhone 5s likely capped significant upside from these levels." Shope also forecasted December quarter revenue of $55.0 billion and $13.95 EPS.
Although many analysts assume that Apple's September quarter earnings will fall predictably within its provided guidance ranges, some analysts still believe Apple may surprise investors. As reported by ValueWalk, a group of Bernstein analysts believe that Apple's statement that its September earnings results would "be near the high end" is a hint that the company might beat its own earnings guidance. Apple will report its September quarter earnings after the market closes today.
Follow Nathanael on Twitter (@ArnoldEtan_WSCS)
Don't Miss: Chinese Smartphone Maker Introduces Knockoff of Apple's iPhone 5S.