Here Is Why Apple and Samsung Are in Court Again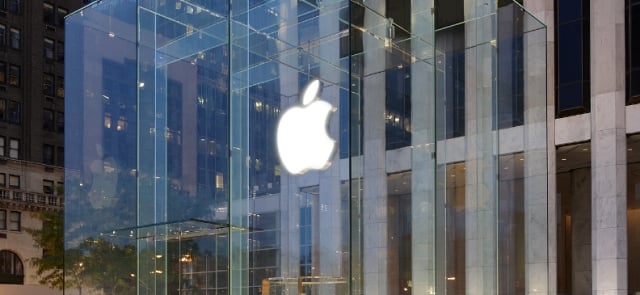 A new trial between Apple (NASDAQ:AAPL) and Samsung (SSNLF.PK) over patent infringement is set to begin with jury selection starting today, Bloomberg reports. In 2012, a jury awarded Apple $1.05 billion in damages from Samsung for infringing on the company's patents. The lawsuit mainly stemmed from various features and design aspects of Apple's smart devices, particularly smart phones. The new trial, which will take place in San Jose, will assess how much of that money was awarded in error, which could lead to a discount of several hundred millions of dollars for Samsung.
The new trial was necessitated when it was revealed that the date windows under which the original damages were calculated were, in fact, incorrect. Several products that Samsung was said to infringe upon had damages computed based on additional months of profits that Samsung took in when the products were not yet on the market. While the fines will still be massive — the absolute minimum that Samsung will now owe is $600 million — the recalculation could lead to a substantial reprieve for the company.
The battle between Apple and Samsung over patents came to light when the companies sued and countersued last year regarding infringements on various aspects of smart phone design. Even features such as curved edges accompanied by a rectangular screen can, in some instances, be protected by law. As the number one and two smartphone manufacturers in the United States, and rivals due to the different operating systems available on their products, the competition between the two corporations has never been more fierce.
There may be several other issues that are brought up at the latest round of deliberations. Samsung had wanted to get a video of Steve Jobs thrown out on the grounds that it was too sentimental, largely because of Jobs' media and personal appeal as well as his late status. However, it has already been ruled that the video was admissible, as it shows Jobs discussing certain features of Apple's products at an early date.
One thing that is for sure is that the decision process will be easier for jurors this time around. While previously jurors had to fill out a series of decision matrices involving products, damages, and timelines, this time the process has been heavily streamlined in order to speed and simplify the ordeal. In addition, some decision points that are not being contested — parts of the fixed $600 million payment — do not need to be reexamined.
When all is said and done, many expect that the trial will wrap up within a week. However, even if it takes longer, a result should be in by the end of the month, in plenty of time for the executives at Samsung and Apple to either enjoy or stay angry during Thanksgiving.
Don't Miss: Here's Another Important List That Apple Has Topped.