Here Is Why Apple iPhone Availability Tracking Had to End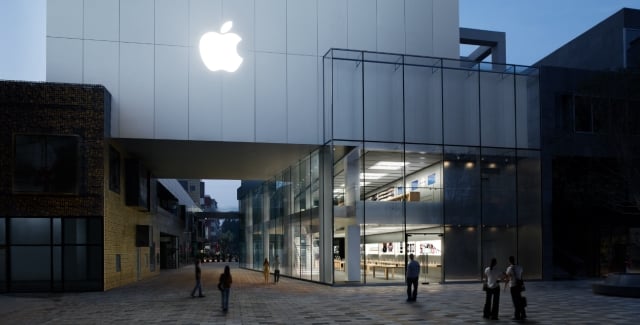 Mordy Tikotzky — a web developer — was the talk of the technology town not to long ago. Tikotzky had created a convenient little widget that tracked which Apple (NASDAQ:AAPL) stores in users' areas were most likely to have the latest iPhones and iPads in stock. Supply and demand patterns were also viewable via the tracker. Unfortunately for any users, and for Tikotzky himself, Apple has demanded it be taken down.
"I've decided to turn off the site," said Tikotzky via Apple-Tracker.com on Tuesday. "I'm not doing this because I want to, but rather because I received a Digital Millennium Copyright Act, or DMCA, take-down notice from Apple. I'm not really interested in picking a fight with Apple so I guess it's time to just say goodbye."
Tikotzky thanked users for comments and emails complimenting the project, and said that, "It was fun while it lasted." Apple's cease and desist notice claimed that his website was unlawful due to scaping and collecting data from apple.com — a violation of the Internet Service Terms of Use. According to AppleInsider, the creator had planned to create a similar tool to handle the iPad mini, because supplies of the tablet had expectations of being very limited, making it more important than ever to know where they might be available.
Follow through on that plan seems highly unlikely however, as Tikotzky would probably have to take down his hard work once again. Getting the right balance of supply and demand is difficult, and a game Apple is constantly having to play with so many updates coming out.
Recently, according to the Wall Street Journal, Apple has been seeing higher-than-expected orders of its newest, pricier gold model phone, and now the company is scrambling to make up for the underestimation, asking manufacturers to make more due to the higher demand.
Don't Miss: Apple Publishes Report on NSA Requests.