Here Is Why Google May Have a Bruise Forming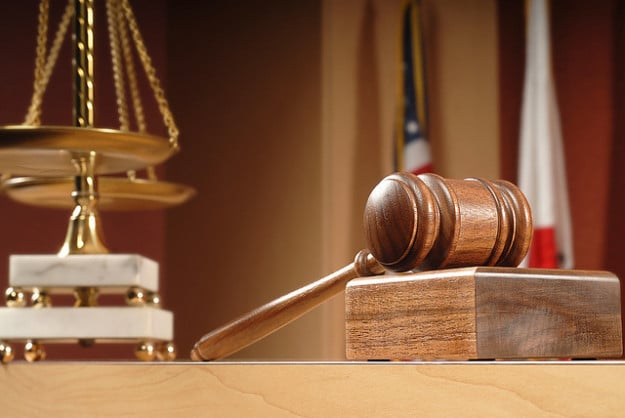 Rockstar Consortium — a patent holding company with backing from Apple (NASDAQ:AAPL), Microsoft (NASDAQ:MSFT), Blackberry (NASDAQ:BBRY), Sony (NYSE:SNE), and Ericsson (NASDAQ:ERIC) — has filed eight patent infrigement suits, according to Apple Insider. Companies that have these legal bullets headed their way include Google (NASDAQ:GOOG), Samsung (SSNLF.PK), Huawei, ZTE, LG (NYSE:LG), HTC (HTCKF.PK), Pantech, and Asus (ASUUY.PK). Basically, the company is suing every major Android original equipment manufacturer out there except Sony — and Sony is only excused because they have part ownership of Rockstar.
The lawsuit is an especially big deal for Google because the lawsuit deals with a very big part of their company, attacking its AdWords advertising system, which makes up 98 percent of Google's revenue. Rockstar Consortium claims that Google "has infringed and continues to infringe" on seven patents that deal with "matching search terms with relevant advertising and/or information based on those search terms and other user data."
Back when the relevant patents were up for auction, Google bid against Rockstar, but eventually stood back when Rockstar knocked its $4.4 billion bid by an additional $0.1 billion offer. The fact that Google attempted to win the patents then is now being used as evidence in the lawsuit with Rockstar stating in its complaint that, "Despite losing in its attempt to acquire the patents-in-suit in auction, Google has infringed and continues to infringe the patents-in-suit."
The complaints are the same for each company being addressed, and each accuse manufacturers of infringement based on "one or more of making, using, selling, and offering to sell certain mobile communications having a version (or an adaption thereof) of Android operating system."
The way that Rockstar phrases its claim is indicative of its intention to leave Microsoft out of the lawsuit. Devices from Windows Phone manufacturers are going to be left out, likely because Microsoft is a part owner of Rockstar. It is still unclear whether or not companies will risk the suit going to trial over Android devices, or will attempt to settle with the patent owner.
Don't Miss: How Much Is the U.S. Using Tech Company Servers to Spy?