Here Is Why This Apple Store Sells the Most iPhones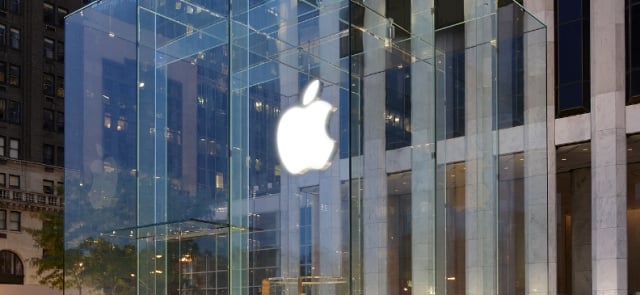 The iconic Apple (NASDAQ:AAPL) Store located on Fifth Avenue in New York is probably the Cupertino, California-based company's most famous retail location. However, when it comes to the number of iPhones sold, Apple's Fifth Avenue retail store can't hold a candle to the Apple Store in Delaware's Christiana Mall.
As reported by ABC News, the sales clerks at the Christiana Mall Apple Store are happy to tell customers that their location sells more iPhones than any other Apple Store in the nation. "The only store that does more volume is the glass box on Manhattan's Fifth Avenue and that is open 24 hours a day," an Apple Store clerk told ABC News. "But no one sells more phones than we do."
Although Apple does not publicly disclose its sales figures for specific retail locations, the Christiana Mall Apple Store employees were told about their record-setting iPhone sales by their management team. So why is this particular location so popular with iPhone shoppers?
One reason appears to be Delaware's lack of a sales tax. Although many Christiana Mall Apple Store customers are individuals that simply want to save a few dollars on their iPhone purchase, other customers are buying multiple iPhones to sell on the worldwide "gray market." According to store sources cited by ABC News, some customers buy hundreds of iPhones at the Christiana Mall location in order to resell the devices overseas for a profit.
The Christiana Mall Apple Store also appears to benefit from its relatively close location to several other major cities in nearby states that have less favorable sales tax laws. "We're the key shopping destination between Baltimore and Philadelphia," Christiana Mall general manager Steve Chambliss said to ABC News. One mall employee also noted that charter buses often bring out-of-state shoppers to the mall.
Although the Christiana Mall location is an extreme example of Apple's retail success, Apple Stores in general are already the most successful retail stores in the U.S. based on sales per square foot. According to Customer Growth Partners data cited by The Wall Street Journal, Apple's retail locations make an estimated $4,542 per square foot.
Apple CFO Peter Oppenheimer noted the continuing success of Apple's retail stores during the company's fiscal fourth-quarter earnings call. "The stores produced very strong iPhone sales with unit growth of 36 percent per store per week compared to the September quarter last year," said Oppenheimer.
Follow Nathanael on Twitter @ArnoldEtan_WSCS
Don't Miss: Don't Expect an Apple TV Anytime Soon.