Here's a Look Into Nokia's New Lumia 1020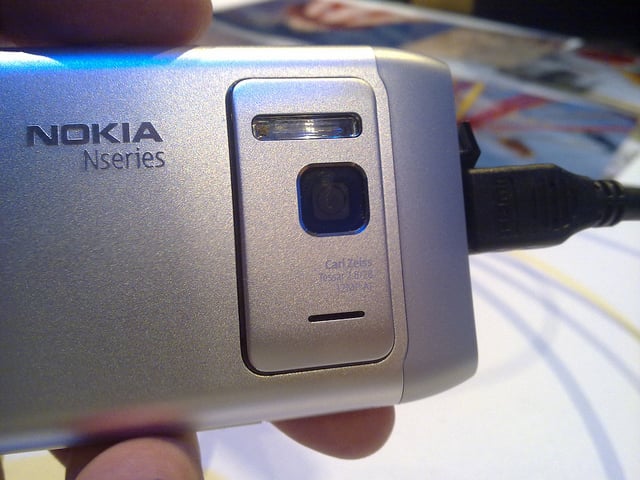 Nokia (NYSE:NOK) released a new phone on Thursday. The company is banking on its new Lumia 1020 smartphone to revitalize its image and regain some share in the ultra-competitive smartphone market.
The most impressive aspect of the new phone is its camera, which Nokia says is the most advanced smartphone camera on the market. The company said in a statement on its website that the device will revolutionize smartphone photography.
"On a mission to make it easier for people to capture better photos, we've reinvented zoom by combining our next-gen 41-megapixel sensor, ZEISS optics with six lenses and OIS. The Lumia 1020 camera zooms into the details of every shot — over-sampling the results — making your photographs sharper and clearer than ever before," Nokia said.
The Nokia Pro Camera on the phone allows users to adjust exposure, balance, and shutter speed, and the phone includes tutorials on how to use the camera's various functions, making it perfect for already experienced photographers as well as those who want to learn more.
The 41-megapixel camera was available on a different device last year, the Symbian PureView 808. But despite the high-powered camera, the device did not sell very well, partly owing to the outdated Symbian operating system, and partly owing to the $700 price tag.
The new Lumia 1020 runs on Microsoft's (NASDAQ:MSFT) Windows operating system. While Windows Phones have not been incredibly popular, Nokia's new device stands to do much better than the PureView 808, since the innovative camera isn't being weighed down by an undesirable OS. The company also has an exclusive camera app in the works called Oggl PRO, which will allow users to post photos to Facebook (NASDAQ:FB) and Twitter.
Nokia has clearly set its sights on gaining back share in the high-end smartphone market from Apple Inc. (NASDAQ:AAPL) and Samsung Electronics (SSNLF.PK), the two companies that currently dominate smartphone sales.
The phone will be available for $300 starting July 26.
Follow Jacqueline on Twitter @Jacqui_WSCS
Don't Miss: Will Nokia's New Smartphone Measure Up to Its Rivals?