Here's Another Reason Why Apple's iPhone 5S Is Hard to Find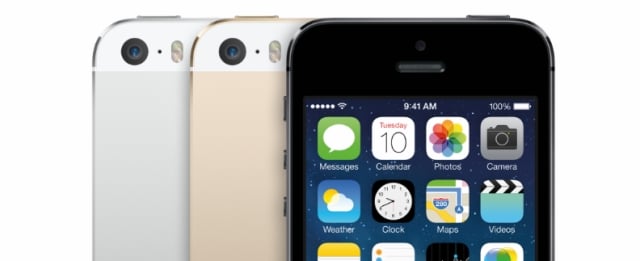 Why is Apple's (NASDAQ:AAPL) iPhone 5S so hard to find in the United States this week? Piper Jaffray analyst Gene Munster has been regularly checking the availability of Apple's new iPhones ever since they were released on September 20 and may have an answer.
In a recent note to investors obtained by Apple Insider, Munster noted that the availability of the iPhone 5S over the past week has dropped to 6 percent based on his checks at 60 Apple Stores. Although Apple sold out of the iPhone 5S less than 48 hours after it was released, availability levels soon rose to 27 percent in the week following the launch weekend.
So what does the recent decline in iPhone 5S availability mean? Although it may simply point to a sign of increased demand, Munster believes that the limited iPhone 5S supply in the U.S. may actually be due to Apple's preparations for additional international launches. As reported by Apple Insider, the new iPhones will be launched in 51 new markets between October 25 and November 1.
Munster also checked the availability of the different sizes of the AT&T (NYSE:T), Verizon (NYSE:VZ), and Sprint (NYSE:S) versions of the iPhone 5S. According to Apple Insider, only 40 percent of the Apple Stores he checked had at least one of these iPhone 5S versions available. Two weeks ago, approximately 90 percent of the Apple Stores he checked had at least one SKU available.
The iPhone 5S shortage is also likely contributing to its unusually high resale value. According to Munster, the 16GB iPhone 5S is selling at a 32 percent premium in the domestic market, Apple Insider said.
"We expect iPhone aftermarket prices should decrease as 5S supply catches up to demand and would consider the 5S fully stocked when the 5S is available to ship in a 24 hour lead time," wrote Munster, via Apple Insider.
On the other hand, Munster noted that Apple's iPhone 5C appears to be widely available. Although Apple revealed that it sold a record-breaking 9 million new iPhone 5S and iPhone 5C models during the opening weekend, the company didn't disclose how many of each model it sold. But according to data from mobile app analytics firm Localytics, the iPhone 5S was 2.9 times more popular than the iPhone 5C approximately one week after both phones were released.
Here's how Apple traded on Friday:

Follow Nathanael on Twitter @ArnoldEtan_WSCS
Don't Miss: Analyst: Large iPhone, iWatch, and More in 2014.