Here's How Apple Is Saving the Air Force Money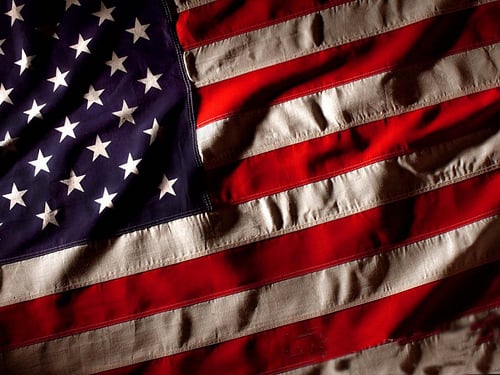 Apple's (NASDAQ:AAPL) iPad will soon be earning its wings as the device is beginning to be utilized as an aircrew flight accessory by the U.S. Air Force. The lightweight tablet device is expected to save the Air Force approximately $50 million over the next 10 years.
Crew members used to have to bring up to 40 pounds of paper-based reference materials and manuals on every flight. However, last year the Air Force's Air Mobility Command began the process of replacing all of their paper-based flight bag materials with iPads. Traditional flight bags add a significant amount of weight to flights, especially on larger aircraft. A C-5 aircraft that required 10 crewmembers could expect to add up to 490 pounds in flight bag weight alone.
Electronic Flight Bag program manager Major Brian Moritz states via The Street that "By removing all that paper, AMC will capture about $750,000 in fuel savings [annually] just based off the decreased weight."
Not only will the Air Force save money on fuel, it will also save on printing expenses. Moritz estimates that the Air Force will save a little over $5 million every year in printing and distribution costs.
Last year the Air Mobility Command purchased 18,000 iPads at a discounted price of $520 per unit, according to Apple Insider. The majority of these devices are being used by AMC crewmembers, while the remaining 2,000 have been deployed to various other Air Force units.
Here's how Apple has traded so far this week.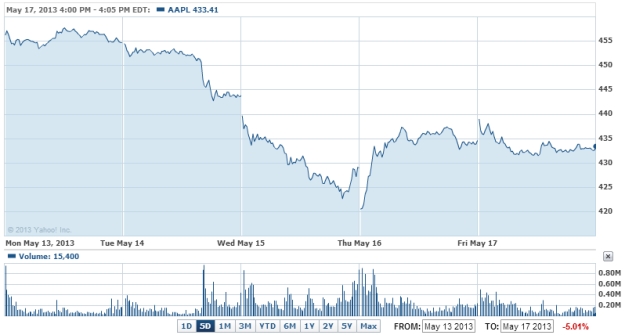 Follow Nathanael on Twitter (@ArnoldEtan_WSCS)
Don't Miss: Apple Goes Big With New Display Technology.