Here's How Arizona Won the Apple Sapphire Plant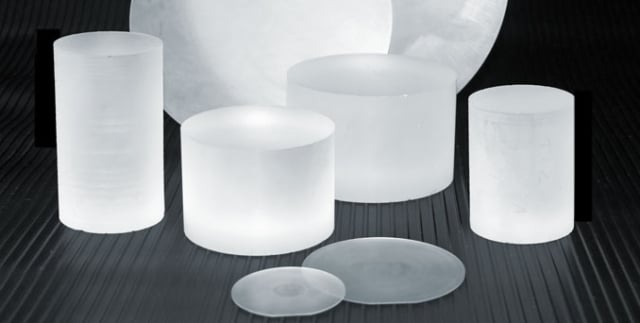 A sapphire manufacturing plant in Mesa, Arizona operated by Apple (NASDAQ:AAPL) and GT Advanced Technologies is due to be up and running this month, according to documents obtained by 9to5Mac's Mark Gurman and Seeking Alpha's Matt Margolis. The plant is expected to add 700 full-time jobs to the region, as well as 1,300 temporary construction jobs, reports Bloomberg.
However, as noted by Bloomberg, Mesa wasn't given this economic opportunity on a silver platter. The city competed against other many other towns that were vying for the opportunity to host Apple's manufacturing facility. However, thanks to fast-tracked building permits, special zoning, and generous tax breaks, Mesa was able to outbid competing locations and secure Apple's latest domestic manufacturing facility. The plant will provide a "critical new sub-component" for an Apple product, according to a letter written by Jim Patton, Apple's Deputy Director of Global Compliance.
Besides giving the sapphire plant a special foreign trade zone designation that allowed Apple to cut its property taxes by 70 percent, Arizona officials also revamped the local power station facilities in order to meet Apple's renewable energy requirements. Per Apple's website, the company has pledged to achieve 100 percent renewable energy usage. The company has already reached the 100 percent goal at its data centers and its corporate facilities currently use 75 percent renewable energy.
Although the use of tax breaks and other incentives to attract businesses can sometimes be controversial, Arizona's gamble may soon pay off, since it appears that the facility will play a key role in making large numbers of components for Apple's future products. According to Yole Developpement analyst Eric Virey via Bloomberg, the plant will be capable of producing a massive amount of sapphire. "When it's operating at full capacity, this plant is going to be producing as much as two times the current worldwide capacity," noted Virey. "The factory will be able to make enough sapphire for 80 million to 100 million iPhones a year."
The Mesa sapphire plant follows other moves that Apple has recently made to boost its domestic manufacturing base. CEO Tim Cook touted the American manufacturing process behind the newly available Mac Pro soon after the product became available in December. "We have begun manufacturing the Mac Pro in Austin," tweeted Cook. As noted by Apple, the Mac Pro will be assembled in the U.S. and several of its "high-precision components" will also be domestically machined.
Apple has also established several large data centers in the U.S., including facilities in Maiden, North Carolina; Reno, Nevada; and Prineville, Oregon. Cook noted the importance of creating jobs in the U.S. during a recent interview with ABC News. "It's a big deal but we think we can do more," stated Cook. Apple has also agreed to an anti-discrimination hiring pledge was suggested by President Obama. Per the New York Times, the pledge asks companies to avoid discriminating against job applicants who have been out of work for a long period of time.
Apple's increased emphasis on U.S.-based jobs may also help the company deflect criticism over its sometimes controversial use of low-cost labor at Chinese suppliers like Foxconn. According to Apple, the company directly employs 50,250 workers in the U.S. and indirectly creates another 257,000 jobs at other companies. The iPhone maker also supports 291.250 iOS app economy jobs in the U.S. and has paid a total of $9 billion to developers from App Store sales.
Follow Nathanael on Twitter (@ArnoldEtan_WSCS)
More From Wall St. Cheat Sheet: