Here's How Google Is Hurting from Shift to Mobile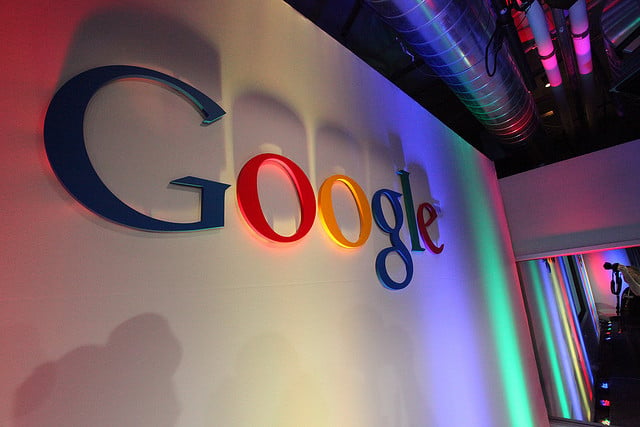 Google Inc. (NASDAQ:GOOG) posted disappointing earnings after the bell on Thursday, as the company couldn't fully overcome the lower rates advertisers pay for mobile ads versus ads displayed on a PC.
Google has repeatedly said that it won't be negatively affected by the shift to mobile, but its second earnings reduced confidence in that claim, at least among analysts cited by the Wall Street Journal. The tech giant's profits and sales both grew in the quarter, but its main business of selling ads on its search engine was hurt by the rise in mobile computing, and caused the company's earnings to miss estimates.
Google reported revenue of $14.11 billion, up 19 percent from the year-earlier quarter. Earnings per share came in at $9.54, an increase of 13 percent from the second quarter a year ago, but that figure missed analyst expectations of $10.80.
The price advertisers pay Google each time a person clicks on an ad via the search engine is referred to as "cost per click." That price fell 6 percent versus the year-earlier quarter, double the 3 percent fall estimated by analysts. Prices for search ads have been falling since 2011, when mobile computing usage started to rise. Smaller screens make it more difficult to cram as many ads into a search results page, and mobile users have less patience for ads than PC users.
Google's purchase of Motorola (NYSE:MSI) also contributed to the company missing earnings expectations. The mobile phone maker posted a second quarter loss of $342 million, an increase from the $271 million loss posted in the first quarter of the year. However, Google has big plans for Motorola, and hopes they will make the firm's acquisition worth the losses. The company will soon unveil its first flagship smartphone, designed to challenge industry giants Apple Inc. (NASDAQ:AAPL) and Samsung Electronics (SSNLF.PK). Google said it plans to spend $500 million marketing the Moto X device.
Google saw positive results from YouTube ad revenue, and sales of its Android operating system. More than 900 million Android devices have been purchased since the popular OS launched in 2008.
Chief Executive Officer Larry Page was optimistic about the possibilities for mobile, despite the drop in revenue caused by the falling cost per click. "The shift from one screen to multiple screens and mobility creates tremendous opportunity for Google. With more devices, more information, and more activity online than ever, the potential to improve people's lives even more is immense," Page said in the company's earnings statement.
Don't Miss: Apple's Still the Coolest Kid on the Block, Even if It's Growing Up.
Follow Jacqueline on Twitter @Jacqui_WSCS