Here's How iOS 7 Takes the Cake in the Hunger Games: OS Edition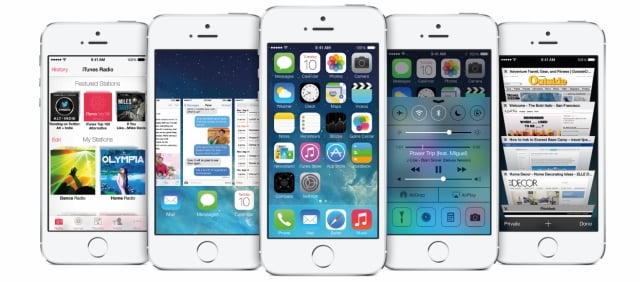 The launch of Apple's (NASDAQ:AAPL) new iPhone 5S and 5C devices was a momentous occasion for tech consumers nationwide, just ask those who set up camp outside Apple stores days before the smartphones become available on Sept 20.
But while no one had to form a single file line for Apple's other new offering, the iOS 7, many analysts still maintain that the operating system's success is even more pivotal to Apple's business than the iPhones are. That's because, while not all Apple users will be lucky enough to get their hands on the iPhone 5S or 5C, many more will have access to the iOS 7 — as long as their devices support it.
Now that the operating system is a week old, it's interesting to analyze how it stacks up next to other companies' similar offerings as well as its own forefathers. Technology consultants from Pfeiffer Consulting performed a series of tests as they compared quantitative user experience data from users of Apple's iOS 7, iOS 6, Microsoft's (NASDAQ:MSFT) Windows 8, Samsung's Android variant, and BlackBerry's BlackBerry 10, and as they focused on key areas including the operating system's cognitive load, its efficiency and integration, options for customizations, and user experience friction, they found that Apple largely came out on top in all categories. Let's take a look at how the 5 operating systems match up, and where the iOS 7 especially shines.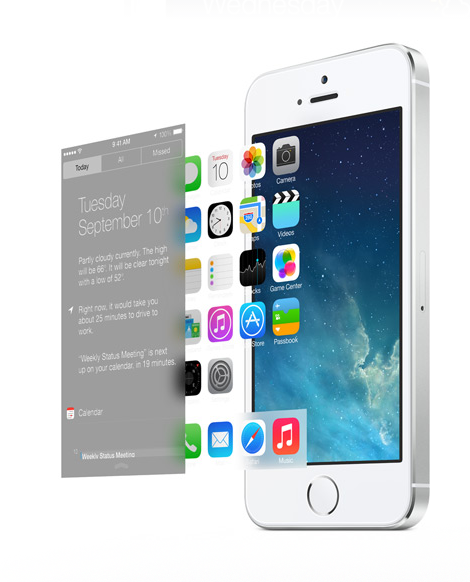 1. Cognitive Load
If this sounds like something you learned about in your psychology class, you're probably right. A person's cognitive load is the number of pieces they have to remember and process in order to perform a certain mechanism. In an operating system's case, however, according to Apple Insider, it reflects the number of pre-installed applications and user interaction elements that are necessary for an operating system's installation. The lower the cognitive load count, the better, and surprisingly, when you line all 5 operating systems up next to each other, the iOS 6 comes out the victor.
The iOS 6′s cognitive load index is 32, while the iOS 7′s is 40, and that's because the new system now has the Control Center, which is a new user interface element that has an additional set of icons which increases its score. So the iOS 6 beats out the iOS 7, but at least Apple is still a winner. The only system that also compares to the iOS 7 is the Windows Phone 8, which also has a cognitive load index of 40. The BlackBerry 10 comes next with 53, and the Android follows (much further) behind with 162.

2. Efficiency and Integration
Next up, Pfeiffer consultants looked at the different operating systems' integration of different features and services, and how efficient the different manufacturers are with their technique. The group analyzed "access to key settings, integration with notifications, multitasking, and camera access," and subsequently gave the iOS 7 a 7/10 rating while its little brother, the iOS 6, only earned a 6. The new operating system's Control Center definitely worked in its favor in this category as the new area lends itself to ease and efficiency.
However, Samsung's Android also tied the iOS 7 for this rating, and the consultants highlighted its users' ability to multitask, customize notifications, and access shortcuts. Windows Phone 8 was the loser in this category, only scoring a 4/10, while the BlackBerry 10 earned a 5 on account of its basic integration and efficiency options.
3. Customization
Customization is one category that the iOS 7 fell behind its rival, Android. Pfeiffer consultants tested the degree of consumer-level customization available in each operating system, and the Android took the top score at 7/10 on account of its long list of customization options.
The iOS 7 came in second with a score of 6/10, followed by the iOS 6 with a 5. Like its little brother, the iOS 7 has a wide range of customization options, but falls short of that of Android's. Apple added dynamic type support to the new operating system, earning it a higher score, but other than that, the iOS 7 and 6 line up closely near each other.

4. User Experience Friction
Lastly, the bad stuff, or that which "occurs whenever a device does not do what you expect it to do — or lacks a key feature that should be available." The lower the score the better, and Apple wins again with the lowest, but this time, it's with the iOS 6. The iOS 6 scored a USX factor of 14, while the iOS 7 won a 17. That means good things for users still working Apple's old operating system, which scored high marks in this category, but the iOS 7 didn't fare so badly either, especially compared to its rivals.
What allowed the iOS 6 to beat out the iOS 7 in USX rating is its lack of the Control Center, because while the new center is undoubtedly userful, it also often pops up accidentally, which leads to a higher USX score. The iOS 6 and iOS 7 both also have a lower cognitive load, which additionally help them in this department, and Android's score of a 30, along with BlackBerry's score of a 38, show that these operating systems lend themselves to more user frustration than those of Apple products.
Don't Miss: Tim Cook Was Right: Apple's iPhone 5S Outsold iPhone 5C.