Here's How Pandora Is Trying to Win Back Your Loyalty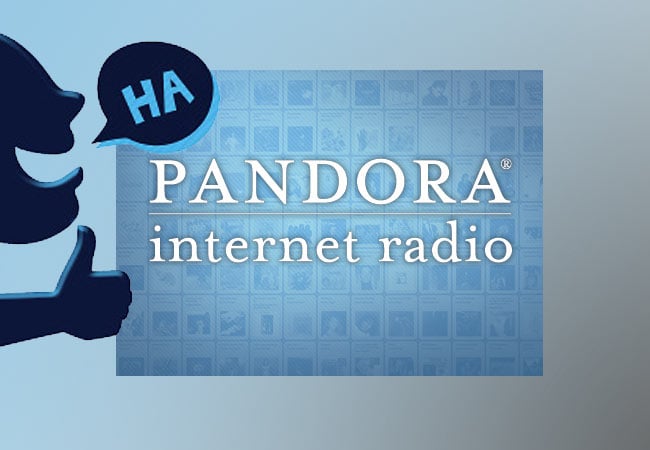 Pandora Media (NYSE:P) might seem like God's gift to music, but then you get the message alerting you that you've hit the 40-hour-per-month limit on mobile listening and you're all but deflated. But all is not lost, because thanks to a stream of upcoming competition, the Internet radio service announced Thursday that it would be removing the limit as of September 1, 2013, when then everyone will have access to hours and hours of free music.
So, is this simply a charitable effort on the part of Pandora? Maybe, but unlikely. What's more likely is that the popular radio service is feeling the tug of competition as Apple's (NASDAQ:AAPL) iTunes Radio prepares to launch next month, and Spotify continues to roll out features that steal Pandora's once loyal listeners. Now, the radio's latest move to appeal to customers indicates the reluctant recognition that while it might be on the fast track to ultimate Internet radio successs — now avaialable through more than 1,000 consumer electronic devices and soon to be installed in approximately one-third of all new cars sold in the United States in 2013 —  that success could be all but shorted if the latest new Radio launches steal its music's thunder.
Pandora points out in its press review that it is able to drop the listening limit after only six month since its introduction thanks to the site's progress in mobile advertising. And no one is going to argue that — just turn on the radio service for 10 minutes and you'll see what it means, ad after ad.
The music station is now the third largest generator of mobile ad revenue, only behind that of Google (NASDAQ:GOOG) and Facebook (NASDAQ:FB), and it likely wants to sustain that progress. But unfortunately for Pandora, if the iTunes Radio launch goes as expected, that No. 3 position could be threatened as the new radio service becomes the new hip place to advertise for major brands.
iTunes's highly-prized marketing spaces currently range from high single-digit millions of dollars to tens of millions of dollars, and as of now, four major partners have already signed on to take the leap, including McDonald's (NYSE:MCD), PepsiCo (NYSE:PEP), Nissan, and Procter & Gamble (NYSE:PG).
Those marketers are promised a 12-month advertising campaign and exclusivity within their own industries until the end of 2013, thus making that high price tag a little bit more worth it. Other major brands are also reportedly gearing up to shell out the necessary cash as well, moving on from marketing at Pandora, to marketing at iTunes.
Now, Pandora will need to continue battlling its rising costs while also keeping its listeners satisfied with their constant stream of music. Apple has had many flops, so we can't bet on this new radio's success just yet, but for now, Pandora will do everything it can to butter up its listeners before the new radio service becomes available next month.