Here's Some Hope for Microsoft and the Windows Phone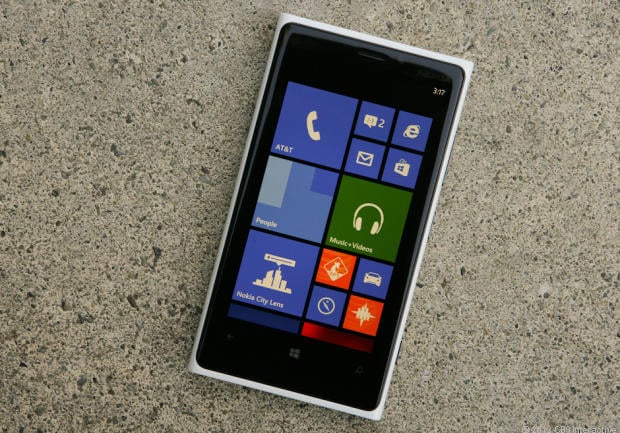 Nokia's (NYSE:NOK) Lumia smartphone sales have increased both from the previous quarter and year over year for the fourth consecutive quarter, people familiar with the matter have told the Wall Street Journal, as the company prepares to unveil its new line of devices at a media event in Dubai on Tuesday.
Sources told the Journal that Nokia sold at least 8 million Lumia smartphones in the quarter that ended in September, up from 7.4 million sold in the second quarter and over double the amount sold in the third quarter of last year.
That's actually better news for Microsoft (NASDAQ:MSFT), which recently acquired Nokia's smartphone unit in a deal that will close in the first quarter of next year, than it is for Nokia. The numbers can give Microsoft some hope that the Windows Phone platform may be picking up steam in a market dominated by Apple (NASDAQ:AAPL) and Samsung (SSNLF.PK). With the Nokia acquisition, Microsoft can actually start seeing more profit from the Lumia phones running on Windows, where before most of the cash went to Nokia.
Microsoft is under huge pressure from its investors to find a successful hardware venture after the notorious flop that was the first generation of Surface tablets. Microsoft reported a $900 million inventory write down on the tablets in its second quarter earnings report, and it was later revealed in a Securities and Exchange Commission filing that the company had only made an $853 million profit on the tablets. Now, though, the company is saying that its second generation of the tablets have nearly sold out, and is encouraging app developers to design for the Windows platform.
Microsoft is also releasing an update for the Windows Phone operating system in advance of the release of the new Nokia devices, which may include a rumored 'phablet,' or a smartphone-tablet hybrid. Since the announced update includes improvements for supporting larger screen sizes, the phablet rumors look like they'll ring true at the Tuesday event.
Nokia's Chief Executive Officer Stephen Elop will be transitioning to return to Microsoft, his former employer before he took the helm of Nokia in 2010, when the deal closes. Elop is one of the candidates in the running for the CEO spot at Microsoft, which will be vacated by Steven Ballmer within the next year, and if he can make the Windows Phone successful in the mean time it will likely boost his chances of getting the position. Nokia will report third quarter earnings on October 29.
Follow Jacqueline on Twitter @Jacqui_WSCS
Don't Miss: Microsoft Pulls Update as Windows RT Flop Continues.