Here's What Happened at Apple's China iPhone Launch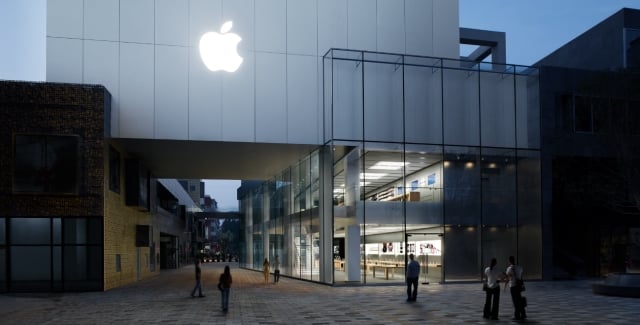 As Apple's (NASDAQ:AAPL) newest iPhone models became available in various markets around the world today at 8 a.m. local time, some of the first Apple fans to get their hands on the new iPhone 5S and iPhone 5C were customers in China. According to the Wall Street Journal, approximately 40 customers were already waiting in line before 8 a.m. outside of the Apple Store in Beijing's Sanlitun district.
As expected, the gold-colored iPhone 5S was one of the most popular new iPhone colors for Chinese consumers. Many commentators have noted that gold is a popular color in Asia where it has positive connotations with wealth.
As reported by the Wall Street Journal, most of the waiting customers had pre-ordered their devices. One man who hadn't pre-ordered his device was turned away, presumably because of a limited supply. Several analysts have predicted that there will be a limited supply the iPhone 5S model due to production constraints related to the new fingerprint scanner technology.
Many of the Chinese Apple customers told the Wall Street Journal that the iPhone 5S was their preferred model of choice. In China, where smartphones are typically sold for the unsubsidized price, the iPhone 5S costs approximately $863 and the plastic iPhone 5C starts at around $733.
Chinese customers' general preference for the higher-priced model seems confirm a recent observation made by CEO Tim Cook. In an interview with Bloomberg Businessweek, Cook noted that Apple is focused on "a segment of the market that really wants a product that does a lot for them," rather than the "junk part of the market."
Although at least one customer was unable to get the new iPhone he was looking for, the launch day at Apple's Beijing store appears to have gone quite smoothly. This is in contrast to Apple's iPhone 4S launch in January 2012 when customers threw eggs at the Apple Store when it failed to open on time, reports Bloomberg. Apple's iPhone 5C and iPhone 5S are being released in 11 countries in Europe, Asia, and North America this weekend.
Here's how Apple traded on Friday:

Follow Nathanael on Twitter (@ArnoldEtan_WSCS)
Don't Miss: Will Apple's Early iPhone Debut in China Pay Off?