Here's What Premium Margins REALLY Look Like
Profit margins.The holy grail of business. Some companies have them, and others don't. In the case of Apple (NASDAQ:AAPL), margins are something at which to marvel. A company this size should simply have tighter margins on increasing competition.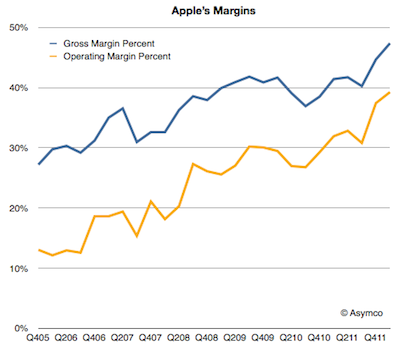 (Source: Asymco)
But not Apple. Apple announced earnings yesterday and continues to demonstrate how to kick-ass in the marketplace: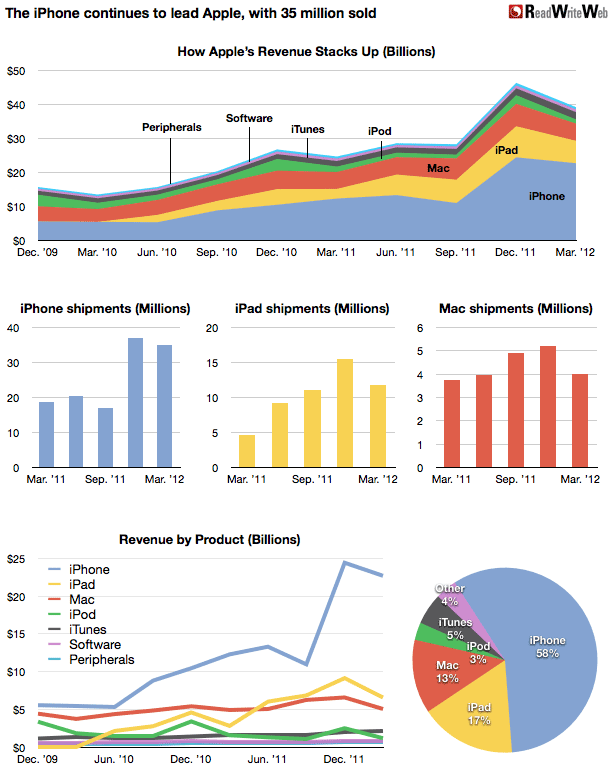 (Source: Dan Frommer)
Were you impressed with Apple's earnings? Let us know your thoughts or analysis in the comments below.