Here's Why Airlines Love Apple's iPad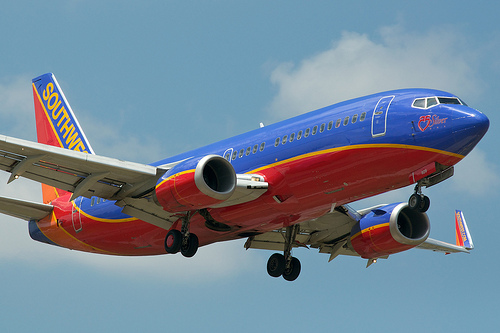 In an industry where every pound can add cost, more airlines are discovering the advantages of the iPad's sleek and low-weight design. A pilot's traditional flight kitbag of paper-based charts and manuals can weigh upwards of 35 pounds, which can add significantly to the overall fuel costs for an airline. However, many airlines are getting around this issue by replacing the pilot's paper-based reference materials with digital copies on Apple's (NASDAQ:AAPL) iPads.
American Airlines  has literally been getting a lot of mileage out of the iPad's low weight since it first began using Apple's tablet devices on its Boeing (NYSE:BA) 777s in 2011. Via The Wall Street Journal, American Airlines pilot Captain Jim Kaiser estimates that the airline saves approximately $1.2 million a year in fuel costs thanks to the iPad's negligible weight.
Besides the obvious fuel savings that come from the reduced weight of the iPad, the switch to digital documents has also saved pilots many hours previously spent on manually arranging documents before a flight. Now pilots can easily and quickly arrange their flight documents using the iPad's touchscreen. "It's about information management, the human factors of managing charts," notes Alaska Airlines (NYSE:ALK) pilot Captain Jim Freeman.
American Airlines isn't the only airline to replace its paper manuals with iPads. JetBlue Airways (NASDAQ:JBLU) announced on Wednesday that it has recently received regulatory approval to replace its pilots' manuals with iPads.
Some airlines have already started to institutionalize the practice. Alaska Airlines has started to train its new pilots with iPads, which means that they will be the first pilots to never have to deal with paper-based flight manuals.
Other airlines, such as Southwest Airlines (NYSE:LUV), have initiated trial programs using the iPad as a paper manual substitute. United Continental Holdings (NYSE:UAL) has been requiring its pilots to carry iPads since April of this year.
Although pilots currently only use the iPad as a digital repository for their flight documents, the airlines may eventually allow the pilots to also connect to the Internet. This would allow pilots to get real-time weather updates and route changes. However, until the Federal Aviation Administration determines that Wi-Fi doesn't interfere with any electronic flight controls, pilots will simply have to be content with the benefit of not having to lug pounds of extra paper material onto every flight.
Here's how Apple traded on Thursday: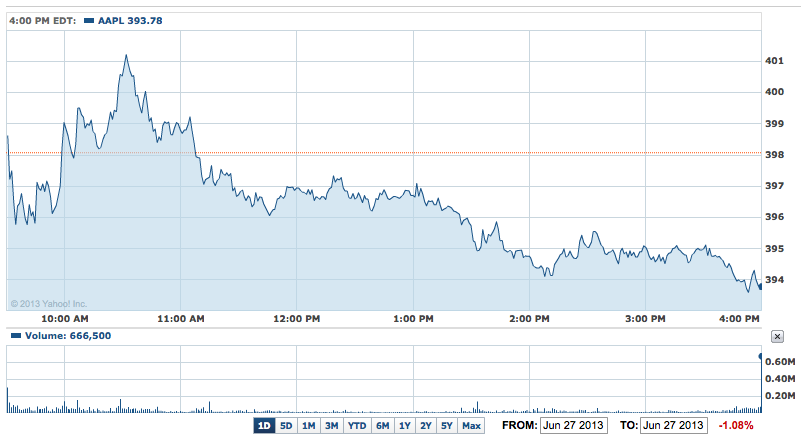 Follow Nathanael on Twitter (@ArnoldEtan_WSCS)