Here's Why App Developers Love Apple's A7 Chip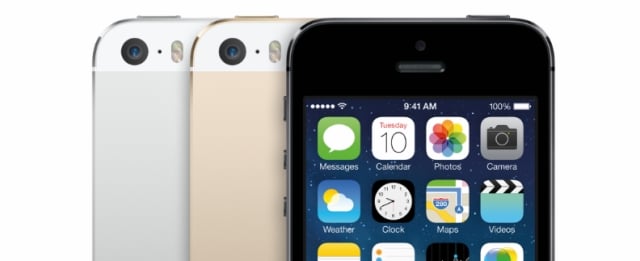 After Apple (NASDAQ:AAPL) unveiled the iPhone 5S last month, the company noted that its new A7 processor made the device the "World's first and only 64-bit smartphone." Apple also pointed out that the CPU performance of the iPhone 5S is two times faster than the previous generation's system.
A recently conducted app test appears to prove that Apple's claim wasn't just empty boasting. According to what Frax app developer Ben Weiss told CNET, the new A7-powered iPhone 5S runs his 64-bit Frax app almost 90 percent faster than the iPhone 5 runs the original 32-bit app.
However, it should be noted that Frax is an app that generates fractal images. CNET reports that the calculations used to generate fractal images are especially predictable and efficient, which means that most other apps probably won't get such a dramatic performance boost.
"Fractalization is the nicest kind of workload. Whatever speedup they're seeing is probably the best case," Real World Tech analyst David Kanter told CNET.
App developer Weiss noted two changes in the A7 chip unrelated to its 64-bit design that likely helped speed up the Frax app. First, Weiss credited the increased number of hardware registers, or storage slots. The A7 chip has 32 registers instead of 16, which allows the code to handle more than 16 numbers at a time with less wasted effort.
Second, the A7 chip "can perform two double-precision operations in parallel, whereas previous chips could only perform one at a time," Weiss said to CNET. Though programs need to be rewritten in order to take advantage of this capability, it could theoretically double the speed.
On the other hand, new hardware can also bring unexpected problems.
AllThingsD reports that mobile application performance management company Crittercism's apps are crashing on the iPhone 5S approximately twice as often as they are on the iPhone 5 and iPhone 5C. Some commentators have speculated that the increased number of crashes could be due to problems with transitioning apps from a 32-bit processor to a 64-bit processor.
Here's how Apple traded on Wednesday:

Follow Nathanael on Twitter @ArnoldEtan_WSCS
Don't Miss: Could This New Apple Tech Make Devices Even Smaller?