Here's Why Apple and Google Love Irish Tax Laws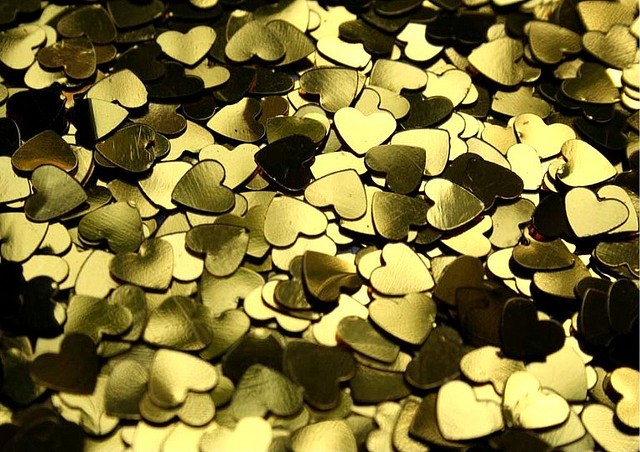 Apple (NASDAQ:AAPL) CEO Tim Cook's appearance in front of the Senate Permanent Subcommittee on Investigations yesterday brought attention to the company's practice of establishing offshore subsidiaries in countries that have lower taxes than the U.S. However, Apple is not the only California-based technology company that avoids U.S. taxes by keeping profits overseas. Google (NASDAQ:GOOG) has also avoided paying U.S. income taxes with a practically identical tax-avoidance strategy.
Google uses Ireland's tax laws to its advantage by moving its overseas profits through an Ireland-based subsidiary, according to Bloomberg. Google manages one Irish subsidiary from Bermuda, which has no income tax for corporations. Google's tax attorneys referred to the Mountain View-based company's tax strategies by the colorful monikers of "Double Irish" and "Dutch Sandwich."
Google shifts its foreign earnings through the Netherlands and Ireland and into Bermuda. According to Google's filings, these accounting maneuvers allowed the company to save approximately $2 billion in income taxes a year. Since Ireland only considers a company to be a tax resident if it is managed and controlled locally, both Apple and Google can pay little to no taxes on subsidiaries operating in Ireland.
The recent Senate hearing revealed that Apple has avoided income taxes on $74 billion in profit made between 2009 and 2012 by using multiple subsidiaries based in low-tax countries such as Ireland. These subsidiaries included Apple Operations International, Apple Sales International, and Apple Operations Europe. However, Cook pointed out that all of the cash kept in Ireland was profits from Apple's overseas sales.
"We pay all the taxes we owe — every single dollar. We not only comply with the laws, but we comply with the spirit of the laws," said Cook at the Senate hearing.
Here's how Apple and Google have traded so far this week.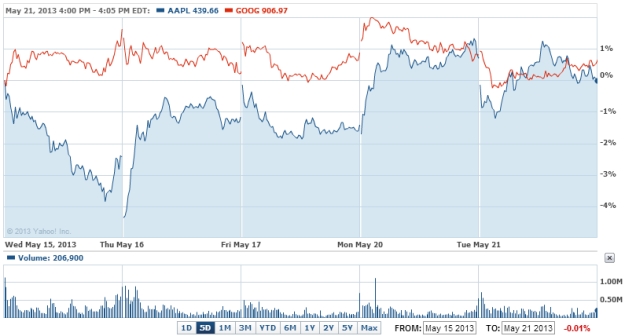 Here's how Apple traded Wednesday:
Follow Nathanael on Twitter (@ArnoldEtan_WSCS)
Don't Miss: Is Apple's Chip Supply Stressed?