Here's Why Apple and Motorola Pared Down Their Patent Lawsuit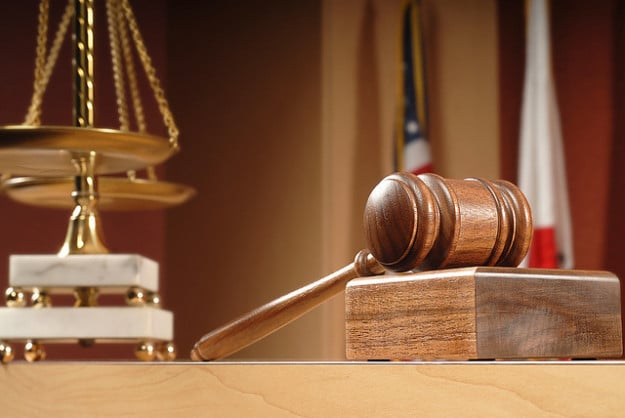 The ongoing patent infringement litigation saga between Apple (NASDAQ:AAPL) and Google (NASDAQ:GOOG)-owned subsidiary Motorola just got a little less cumbersome. According to Foss Patents, both Apple and Google have agreed to dismiss a majority portion of the patents that each company was bringing to trial in the Southern District of Florida.
The case originally involved a total of 24 patents, or 12 from each company. However, Apple had previously withdrawn two of its patents from litigation, and it dropped another six patents earlier this week. Motorola dropped eight patents from its case earlier this week, leaving each company with a total of four patents to bring to trial.
Florian Mueller at Foss Patents notes that Judge Robert N. Scola had previously delayed the trial by four months, because the two companies were unable to narrow the scope of their cases without the court's guidance. This delay likely pushed the companies to agree to drop some of the patents from their cases. However, the trial delay also likely had a greater negative impact on Google, since the Mountain View-based company has yet to derive any litigation victories from the patents it acquired from its $12.5 billion purchase of Motorola.
The court is likely to approve both companies' requests for these patent withdrawals, since it has been seeking a narrower scope from the beginning. Mueller notes that Apple and Google are "focusing on patents that could give them some leverage should they obtain injunctive relief," rather than pursuing patents that could actually give them substantial damages awards.
In this sense, the two tech companies appear to be using the courts as a vehicle for inflicting damage to each other's businesses, rather than as a venue for seeking relief from actual harm due to patent infringement. Here's how Apple and Google traded today.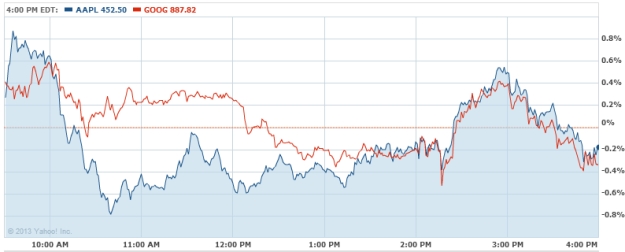 Don't Miss: Will Danoff's Contrafund is Sweet on Tesla, Sour on Apple.
Follow Nathanael on Twitter (@ArnoldEtan_WSCS)