Here's Why Apple Should Release an iPhone Phablet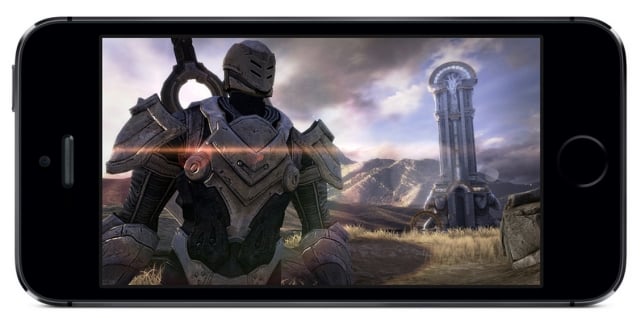 Several analysts and other industry watchers are predicting that Apple (NASDAQ:AAPL) will finally unveil a large-screen iPhone, or "phablet," in 2014. Although the global market for oversized smartphones isn't especially large, the devices are very popular in Asian markets.
According to Juniper Research cited by TheDroidGuy, approximately 20 million mobile devices with screens over 5.6 inches were sold worldwide last year. Market research firm Canalys estimated that smartphones with screen sizes five inches or larger accounted for 22 percent of worldwide smartphone sales in the third quarter of 2013. However, the relatively low percentage of worldwide phablet sales contrasts with the percentage of large-screen devices sold in several Asian markets.
For example, app analytics firm Flurry found that a whopping 41 percent of mobile devices sold in South Korea were smartphones with screens between five inches and 6.9 inches. Similarly, Forrester Research analyst Bryan Wang told Bloomberg that around 40 percent of the Android-based smartphones sold in China have screen sizes of five inches or more.
China Mobile (NYSE:CHL), the world's largest carrier at over 763 million subscribers, recently began officially offering the iPhone on its network. Analysts have estimated that Apple's distribution deal with China Mobile could add as many as 24 million additional iPhone sales in 2014. However, Apple's potential sales could be even greater if the company released a large-screen iPhone this year. According to data from Canalys, Apple was the fifth-largest smartphone vendor in China, with a 6 percent market share in the third quarter of 2013. On the other hand, Samsung (SSNLF.PK) held a 21 percent share, thanks in large part to the popularity of its Galaxy Note phablets.
Samsung pioneered the smartphone/tablet hybrid trend when it introduced its Galaxy Note phablets in 2011. According to Flurry Analytics, the debut of the first Galaxy Note corresponded to a spike in mobile device sales in South Korea's saturated mobile device market. This suggests that Apple may also be missing out on additional revenue in mature smartphone markets by not having a device for the large-screen smartphone market segment.
According to Apple Insider, KGI Securities analyst Ming-Chi Kuo stated that Apple would not make an iPhone with a screen larger than five inches because of the company's "unwavering principle of one hand use." However, it should be noted that Apple's display size philosophy has already evolved over the years. Legendary CEO and Apple cofounder Steve Jobs once observed that a 3.5-inch phone screen is the "perfect size," years before the company released the four-inch iPhone 5.
Recent rumors from Apple's supply chain suggest that Apple may be ready to boost its iPhone screen size once again. The Wall Street Journal reported earlier this week that Apple will release two iPhones with larger screens this year. One iPhone will have a screen over 4.5 inches and the other will have a screen over five inches.
Here's how Apple traded on Friday.
Follow Nathanael on Twitter (@ArnoldEtan_WSCS)
More from Wall St. Cheat Sheet: