Here's Why Apple's iPhone 5S Delay Isn't All Bad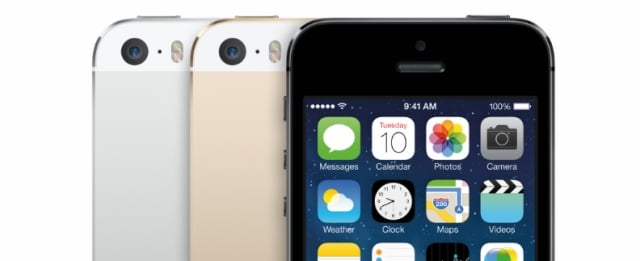 Apple's (NASDAQ:AAPL) lean iPhone 5S inventory might be frustrating consumers who are anxious to get their hands on the new igold, but analysts are now highlighting that the supply shortage could actually work to the tech giant's advantage.
Deutsche Bank's Chris Whitmore is one such analyst that offers up the forecast, as he believes the iPhone 5S' delay in availability will lead to a welcomed December sales lift once the devices come back in stock. He explains via Barron's, "We also believe the combination of relatively lean inventories exiting the September quarter and a very large backlog of iPhone 5S orders sets the stage for a strong December iPhone quarter. When combined with October's iPad refresh, Apple appears well positioned to deliver a strong holiday quarter."
That could mean good things for Apple's holiday sales and those hoping to find an iPhone in their stockings this Christmas, but it also reflects a significant two to three-month delay that many consumers didn't account for when they marked their calendars for a new smartphone come September. The highly anticipated iPhone 5S and 5C went on sale September 20, and Apple went on to sell a record-breaking 9 million smartphones in its first three days. Though an insufficient iPhone 5S stock was anticipated, Apple's sales blew past analyst expectations, and now 80 to 90 percent of stores in the U.S. and beyond are facing disgruntled customers who want their 5S smartphones — and they want them now.
But it looks like they'll have to wait a while, because unless they want the low(er)-cost iPhone 5C, they will have to practice patience for the 5S device which is registering "elongated ~3 week waits." Despite the delay, Whitmore believes the 5S and 5C offer margin upside for Apple, explaining, "Our analysis shows both the iPhone 5S and 5C have greater margin contribution than iPhone 5 (roughly 1pt of additional margin for the 5S and 50bps for the 5C) for the 16GB version.
"Consequently, we expect the new products will be accretive to AAPL corporate margins immediately and likely improve over time as volume ramps and supply chain efficiency improves (giving Apple flexibility to drive 5C prices lower in the future)," but that's doesn't change the fact that the Cupertino, California-based company now has some increasingly angry customers on its hands.
Despite their frustration, though, analysts are still confident these consumers will return to Apple stores once the iPhone 5S smartphones finally arrive, and then, they'll be able to determine whether the devices were really worth waiting for.
Here's how Apple traded on Wednesday:

Don't Miss: Tweet, Tweet: Icahn and Cook Meet for Apple Buybacks.