Here's Why BlackBerry Lunched with Facebook Last Week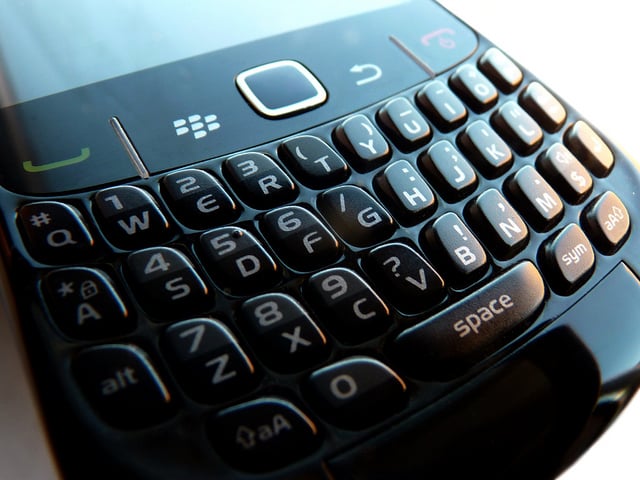 Reports of another BlackBerry (NASDAQ:BBRY) bidder may be on the table: Sources told The Wall Street Journal that executives from the Canadian smartphone maker flew to California last week to meet with Facebook (NASDAQ:FB).
According to the Journal, BlackBerry met with Facebook at its headquarters in Palo Alto, California, to determine whether the social network had any interest in a potential bid for the struggling smartphone company. BlackBerry put itself up for sale in August and has now collected a handful of potential buyers — the smartphone maker has shown a significant interest in the Facebook prospect, and many speculate that a Facebook-BlackBerry partnership could facilitate a future Facebook device.

Rumors of a Facebook smartphone have long circulated, considering the company already depends on its mobile users so significantly, but CEO Mark Zuckerberg has to refuted any claims of his company building its own phone. Up until now, Facebook has relied on products from Apple (NASDAQ:AAPL) and Samsung Electronics (SSNLF.PK) to further its mobile cause, and the CEO maintains his future plans to do so, even though rumors highlight otherwise.
It remains unclear if Facebook is interested in a BlackBerry bid, but the smartphone maker's other suitor, Fairfax Financial Holdings, may make Zuckerberg's decision for him if the company decides to officially sign off on its own deal next week.
BlackBerry's largest shareholder, Fairfax, placed a preliminary $4.7 billion bid for the company in September but has had trouble securing the necessary financing and support for the buyout. It's still uncertain if the deal will go through.
The Waterloo, Ontario-based company has also been reportedly approached by Chinese computer giant Lenovo Group, Cerberus Capital Management, and its own co-founders, Mike Lazaridis and Doug Fregin; however, all three parties are still mulling whether they want to be responsible for a company that was once the world's biggest smartphone maker but is now having trouble getting its latest devices off the shelves.
Despite BlackBerry's retail struggles, the Journal reports out that its patent portfolio is still a strong selling point for the company, an asset Facebook could especially benefit from. Its patents range from security network technology to smartphone component patents, and analysts expect them to be worth between $1 billion and $3 billion.
And if rumors of a Facebook smartphone ring true, the social network could get a significant jump start from BlackBerry's 70 million subscribers around the world. BlackBerry also has its BlackBerry Messenger service, so if Zuckerberg truly is interested in hardware for Facebook, the Canadian company could provide an important heads up on the competition.
Don't Miss: Mobile Phone Market Soars: Here Is What Rose Highest.