Here's Why BlackBerry's Fate Largely Depends on Its Patent Valuations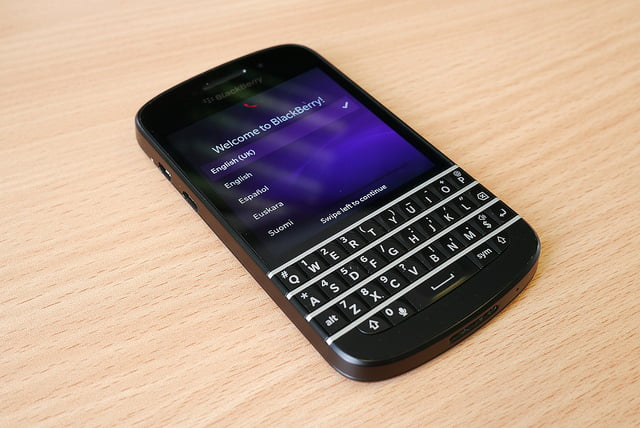 BlackBerry (NASDAQ:BBRY) hasn't had the smoothest sailing as of late, but as more potential bidders continue to line up, it is becoming clear that the company's alluring intellectual property stockpile is finally enticing buyers. Recent reports highlight Fairfax Financial Holdings, BlackBerry's co-founders, and Cerberus Management LP as among those interested, and their interest is in large part thanks to the BlackBerry's impressive patent portfolio.
According to Bloomberg, BlackBerry's patents are valued between $1 billion and $3 billion, depending on how many of them have already been licensed out. Last year, the struggling Canadian smartphone maker received 986 patents, reflecting a 49 percent rise from 2011. The assets cover technology that industry leaders Apple (NASDAQ:AAPL) and Google's (NASDAQ:GOOG) intellectual properties also maintain, and Apple even cites BlackBerry technology in many of its own patent applications.

The high patent valuation could score BlackBerry a better deal than Fairfax's tentative $4.7 billion buyout offer, but shutdown costs also have to be taken into consideration in the company's assessment. BlackBerry's latest disappointing earnings also aren't helping its prospects.
BlackBerry's problem is that not many buyers are interested in its struggling hardware unit, and the cost of shutting that down could total as much as $800 million. Additionally, if BlackBerry has already licensed most of its technology, its portfolio could be lowered from the estimated $2 billion and $3 billion valuations, and a company breakup would need to be considered.
Bloomberg reported on the Blackberry assessment by Raymond James Financial, which fixes the value of BlackBerry's portfolio at about $1.6 billion. That's the case if the company's enterprise network of servers goes for between $550 million and $1.1 billion, but even when that is added to the $2.6 billion in cash BlackBerry had at the end of last quarter, it would only get near the $4.7 billion that Fairfax is offering, and it therefore may be the Canadian company's best bet.
It is still not clear if Fairfax will go through with its deal, considering the firm has yet to confirm the buyout and is still in the process of securing necessary financing. But Fairfax, as BlackBerry's largest shareholder, could present the best offer, as long as the company's two co-founders, Mike Lazaridis and Douglas Fregin, don't strike a better deal.
BlackBerry's stock is still falling, and its patent portfolio's useful life isn't getting any younger, so it is likely the company would like to pin down a deal sooner rather than later. The Canadian smartphone maker remains at the mercy of bidders that have all proven shy about admitting their plans for any possible buyout offers.
Don't Miss: Will Nokia Make a Bid for Alcatel-Lucent's Wireless Unit?