Here's Why DoCoMo Is Losing Subscribers Despite an Apple Deal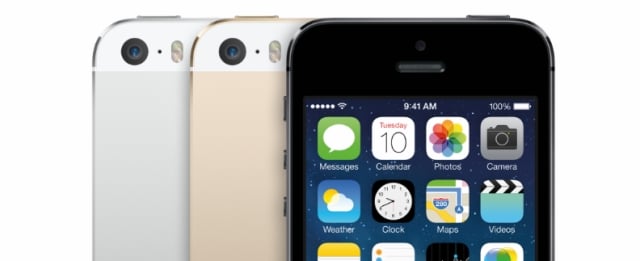 Despite recently striking a distribution deal with Apple (NASDAQ:AAPL), Japan's NTT DoCoMo (NYSE:DCM) said it had a record drop in monthly subscriptions during September, reports Reuters. DoCoMo lost 66,800 subscribers in September as rival carriers SoftBank and KDDI saw substantial gains thanks to Apple's new iPhone 5S and iPhone 5C.
However, DoCoMo noted that the decline in subscriptions seemed to be the result of not having enough new iPhones in stock. On the other hand, SoftBank and KDDI both appeared to have enough devices to meet consumer demand.
Although it is not known why DoCoMo had less iPhone inventory, it may have been related to the fact that Apple only recently signed a distribution deal with DoCoMo in September. DoCoMo's iPhone supply problems may have also been exacerbated by the apparent popularity of the iPhone 5S in Japan and the initial worldwide shortage of the flagship iPhone model. According to mobile app analytics firm Localytics, the iPhone 5S was five times more popular than the iPhone 5C in Japan during the opening weekend.
Although DoCoMo is Japan's largest carrier with over 60 million subscribers and a 45 percent share of the market, it has been adding users at a much lower rate than the other major Japanese carriers. Some of the DoCoMo's attrition was likely due to the absence of the iPhone.
According to a recent survey conducted by Kantar Japan, 66 percent of DoCoMo's former customers ended up purchasing an iPhone from one of the carrier's rivals, reports TheNextWeb. When Tim Cook announced the distribution deal with DoCoMo last month, the Apple CEO also noted that the iPhone is the top selling smartphone in Japan.
Although DoCoMo had a lack of iPhones during September, the carrier may soon be getting an iPhone inventory boost. According to a recent report from Piper Jaffray analyst Gene Munster, Apple may soon be resolving the fingerprint sensor yield issues that were responsible for the limited iPhone 5S supply during the initial launch.
Follow Nathanael on Twitter (@ArnoldEtan_WSCS)
Don't Miss: Analyst: Apple Needs More Rich People.