Here's Why Google Is Filing So Many Patents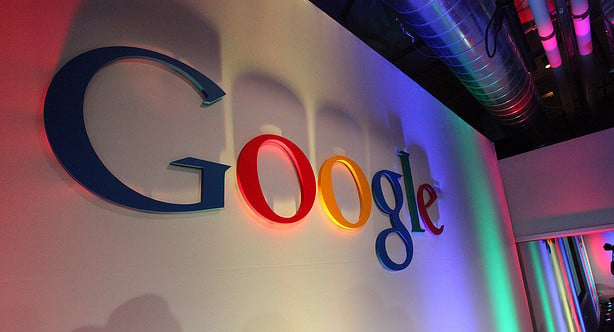 Internet search giant Google (NASDAQ:GOOG) has recently accelerated its efforts to acquire more patents despite its public stance against tech companies that stockpile patents for the sole purpose of suing other companies. According to MIT Technology Review's Antonio Regalado, the United States Patent and Trademark Office is awarding Google as many as 10 patents a day, making it the "third or fourth largest winner of software patents after IBM (NYSE:IBM) and Microsoft (NASDAQ:MSFT)." Google now holds over 51,000 patents and patents pending, in contrast to the 38 that it held in 2007, noted MIT Technology Review.
Google's new-found interest in acquiring thousands of patents contradicts previous statements by Google executive chairman Eric Schmidt that condemned other companies' use of patents as tools for frivolous lawsuits. "We have seen an explosion of Android devices entering the market and, because of our successes, competitors are responding with lawsuits as they cannot respond through innovations, said Schmidt at Google's Mobile Revolution conference in 2011. "I'm not too worried about this," he added.
Schmidt may not have been worried because Google would soon enter the patent-infringement lawsuit game itself. As noted by MIT Technology Review, Google acquired Motorola Mobility for $12.5 billion in 2012 in order to secure its 17,000 patents and 7,000 patent applications. Google's Motorola subsidiary has also not been afraid to use its patents for lawsuits against its rivals.
As previously reported by Foss Patents, Motorola has been seeking a 2.25 percent FRAND (fair, reasonable, and non-discriminatory) royalty rate from Apple (NASDAQ:AAPL) through lawsuits filed in U.S. and German courts for the use of its wireless SEPs (standard essential patents). However, Apple has alleged that the Google subsidiary was attempting to charge "a rate that was more than 12 times what Motorola was charging other licensees for the same technology — a rate that was unfair, unreasonable, and decidedly discriminatory." Germany's Mannheim Regional Court agreed with Apple and ordered a stay on the case last month while the European Commission investigated Motorola's possible abuse of the patent system.
On the other hand, Google may have felt that it had no choice in filing its own patent-infringement lawsuits, since it was also under attack by its rivals. According to ArsTechnica, intellectual property licensing company Rockstar recently filed eight separate lawsuits against Google and various other smartphone makers that rely on the Android operating system. As noted by ArsTechnica, Rockstar is a consortium operated by Microsoft, Apple, RIM, Ericsson (NASDAQ:ERIC), and Sony (NYSE:SNE). For this reason, it would appear that many of the patent-infringement lawsuits filed against Google are part of a larger competitive battle against the Android operating system.
According to MIT Technology Review, Google previously pledged not to sue "unless first attacked." In other words, Google was hoping that its arsenal of patents would dissuade others from suing it for patent infringement. Unfortunately it hasn't worked out that way. Google, like many other tech companies today, appears to have turned to the courts as a vehicle for inflicting damage on its rivals' businesses, rather than as a venue for seeking relief from actual harm due to patent infringement.
Here's how Google closed out Friday's shortened trading session.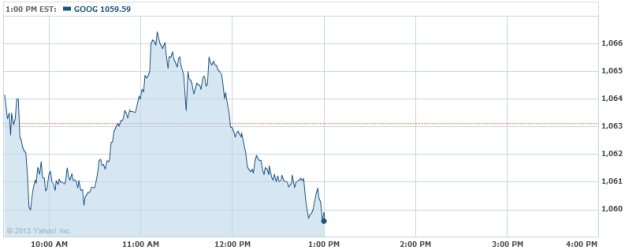 Follow Nathanael on Twitter (@ArnoldEtan_WSCS)
Don't Miss: Here Are Apple's New Black Friday Deals.