Here's Why Investors Are Dialing Down Market Exposure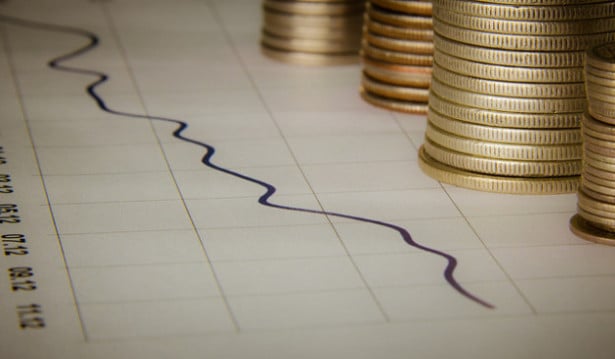 During the month of September, The Standard & Poor's 500 Index traded at record levels, gaining 2.97 percent, while the Dow Jones Industrial Average rose 2.2 percent and the Nasdaq added 5.1 percent. The S&P 500 soared to all time high of $1,729.44 on September 18, closing up 1.22 percent at 1,725.52. Similarly, the Nasdaq rallied 37.94 points, or 1.01 percent, to finish at 3,783.64, and the Dow Jones Industrial Average set a new intraday-high of 15,709.58.
That day, the Federal Reserve announced it would continue buying bonds at the current rate of $85-billion per month. Wall Street analysts and traders expected that the central bank would cut its asset purchases by $10 to $15 billion, and so the news that the central bank would continue to further increase the money supply, which makes borrowing easier, sent equities soaring. But still, TD Ameritrade's reading of its Investor Movement Index for the month of September, showed that the firm's clients dialed back equity market exposure.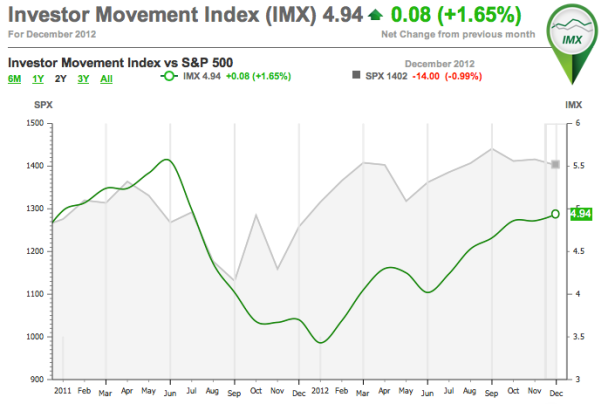 "Once again it seems our clients anticipated market moves and repositioned their equity market exposure accordingly," Nicole Sherrod, managing director of TD Ameritrade's Trader Group, said in Ameritrade's press release. "Over the last few months investors have continued a pattern of advancing exposure on market dips and rolling back exposure when equity markets reached record levels. Clients seemed to anticipate a rally and built up positions in August. As the S&P 500 traded at record levels in September, clients reduced their equity exposure and were net sellers of equities," noted the release.
However, Wall Street began to decline when the government shutdown began to seem like a real prospect. On September 30, the last day of the 2013 fiscal year, analysts were still expecting that lawmakers would reach an eleventh hour compromise and pass a continuing resolution that would allow the government to continue its operations in the new year.
The law funding thousands of routine governmental activities was scheduled to expire at midnight. That day, the Dow Jones closed down 128.57 points, or 0.84 percent, at 15,129.67. The S&P 500 dropped 10.20 points, or 0.60 percent, to 1,681.55, and the Nasdaq fell 10.12 points, or 0.27 percent, to 3,771.48. "I think coming out of the end of the week on Friday, the consensus pretty much was there wouldn't be a shutdown and that consensus has eroded somewhat, and that uncertainty has scared some nervous money out of the market," BB&T Wealth Management senior vice president Bucky Hellwig told Reuters last Monday.
Lawmakers failed to reach an agreement before funding expired, and the budget battle has caused the government to be partially shutdown since October 1. In that time, the S&P has dropped 1.21 percent, the Dow has fallen 2.55 percent, and the Nasdaq has dipped 0.46 percent. Congress's failure to compromise could have wide-ranging effects on assets. If a deal is reached quickly, the stock market could recover easily, but a prolonged shutdown would harm the economy and consumer confidence.
In 2011, the U.S. came close defaulting on its debt because Republicans and Democrats were in disagreement over federal spending. The only way the two sides could reach a compromise to raise the debt ceiling was to set up a deadline for automatic spending cuts that would act as an incentive for lawmakers to agree on the federal budget. The Budget Control Act of 2011 contained cuts of at least $2.1 trillion over the next 10 years, and in return, the debt ceiling is raised.
"The debt limit impasse that took place in 2011 caused significant harm to the economy and an unheard of downgrade to the credit rating of the U.S.. The drawn-out dispute caused business uncertainty to increase, consumer confidence to drop, and financial markets to plunge," wrote Jacob Lew, the current Treasury secretary, in a September letter to Congress. "If Congress were to repeat that brinksmanship again this time, it could inflict even greater harm on the economy. And if the government should ultimately become unable to pay all of its bills, the results could be catastrophic.
TD Ameritrade aggregates Main Street investor positions and activity to measure what investors are actually doing and how they are positioned in the markets. That aggregation produces the Investor Movement Index, which recorded a reading of 4.97 in September, down from August's 5.16. While the index's trend turned negative last month, investors did increase their holdings of some stocks: Apple (NASDAQ:AAPL) and Facebook (NASDAQ:FB).
"In particular, as Apple's stock price was volatile in September TD Ameritrade clients were net buyers and accumulated the name," noted the press release. "Facebook continues to be favored by our clients and they added to their positions as the stock rallied to new highs." Shares of Apple have made some gains since Carl Icahn announced he had taken a stake in the company, and the sales figures from the first weekend of iPhone 5S sales helped as well. The stock is still building a solid, though uneven, price pattern, and Jefferies upgraded the stock Monday morning.
As for Facebook, the stock has more than reclaimed its initial public offering after months of dragging. In a late September research notes, Citigroup analysts upgraded Facebook's stock, noting that the company's efforts to monetize its social network had finally made growth sustainable, and that rating change launched Facebook shares on a rally.
Follow Meghan on Twitter @MFoley_WSCS
Don't Miss: Your Cheat Sheet to the Debt Ceiling Debacle.