Here's Why It's Time for Jay Blahnik to Join the Apple iWatch Team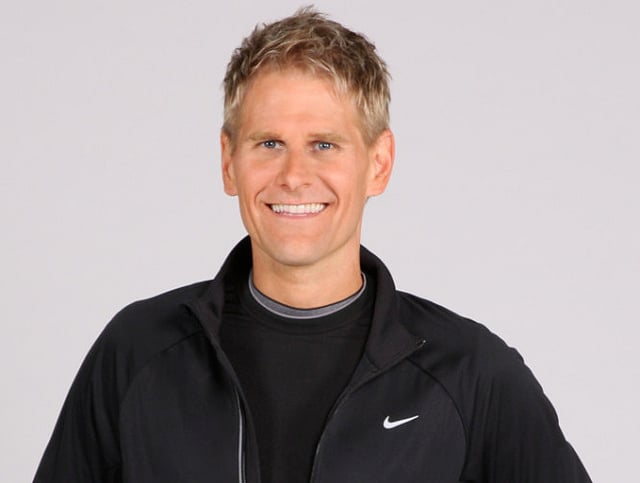 Recent snooping from 9 to 5 Mac helps keep us in-the-know about Apple's (NASDAQ:AAPL) most recent developments that demonstrate it might just have an iWatch waiting in the wings. After hearing time and time again that the tech giant's iPad and iPhone are its last big products, it now seems as though the Cupertino, California-based company is ready to dispel those rumors and continue to come out with potentially life-changing devices.
A recent hire could be key to ensuring Apple's iWatch success, and that's why analysts are sniffing out the company's tracks to see if its predictions really are ringing true.
When high-profile fitness expert, Jay Blahnik, all but up and left the fitness industry after many successful years of traveling the fitness world and speaking at conferences and consult companies, snoopers were interested to see where he would go. Many speculated in July that he could be headed to Apple as the company was rumored to be assembling a team of experts to help it make its fitness-oriented, wearable-computer device a go, but it was still unclear whether that indeed was Blahnik's next career move.
Now, however, thanks to the power of social media, it is all but confirmed that Blahnik is poised to join the Apple team. 9 to 5 Mac highlights a tweet directed at Blahnik asking if his hiring at Apple is true with the hashtag #applewins, and Blahnik responds back, "Yes, it is true! A wonderful and exciting opportunity. We should catch up!"
Several other tweets and posts on Instagram also tell the same tale, but now the next real question is: What will Blahnik be doing at Apple? Since the fitness expert is recognized around the world and has been instrumental in the development of a handful of Nike (NYSE:NKE) fitness products, many sources speculate that he will work on the iWatch team and give it the fitness experience and prowess it needs to develop a solid fitness-oriented product.
If Apple really is readying to revolve its iWatch around health, sensors, and fitness purposes, Blahnik will no doubt be key in these innovations, especially since he has experience working on Nike's team and that company's Nike FuelBand — a wearable computer that measures distances and levels of exercise performed by users — has publicly been celebrated by Apple CEO Tim Cook on many occasions. It is possible that the iWatch will contain many of the same features of the FuelBand, just upgraded up a few notches, and that's where Blahnik's expertise could prove vital.
Other major hires also illuminate what else Apple could have up its sleeve for the iWatch. With doctors and sensor field experts now also on board, many believe that the wearable-computer device will even be able to monitor blood levels, heart rates, and other key elements that are crucial to portraying a user's health, especially during exercise.
It is still unconfirmed when this watch will make an appearance on Tim Cook's wrist, but at least we're getting somewhere with Blahnik's hire. Next up in the puzzle will be Apple's remaining hires and then hopefully a major announcement.
Don't Miss: These 8 Giants Are Dominating Web Traffic This Summer.