Here's Why Microsoft Investors May Replace Ballmer With These Comeback Kids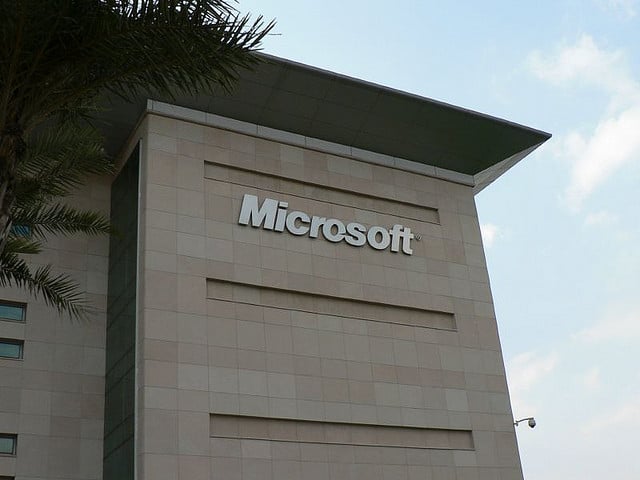 Ever since Microsoft (NASDAQ:MSFT) CEO Steve Ballmer unexpectedly announced his decision to retire last month, consumers, investors, and analysts have watched with bated breath to see who would be the next lucky executive to succeed him. The list of possible internal and external CEO candidates is reported to be close to 40 people, but a report from Reuters highlights Ford Motor Co. (NYSE:F) CEO Alan Mulally and Computer Sciences Corp. (NYSE:CSC) CEO Mike Lawrie as the frontrunners for the job in many investors' eyes.
Microsoft is still a highly profitable company — it recently acquired Nokia's (NYSE:NOK) phone business and patent portfolio in a high-profile deal for 5.44 billion euros — but the world's largest software maker is still struggling to keep up with tech giants like Google (NASDAQ:GOOG) and Apple (NASDAQ:AAPL). That's why many of Microsoft's top investors are interested in hiring an executive who has a proven ability to turn around a company. It's little surprise, then, that Microsoft's special committee responsible for the CEO search is reportedly honing in on Ford's Mulally: the highly esteemed CEO has been widely celebrated for his ability to resurrect Ford's success after its bankruptcy blunders, and Mulally has also proven his expertise in a variety of fields.
Computer Sciences Corp.'s Lawrie is also a possible prime candidate for Microsoft. The IT executive already has experience engineering a comeback for his financial software company, Misys PLC, and has been well reviewed at Computer Sciences since his CEO appointment in 2012.
But like Microsoft, Reuters reports that Computer Sciences is still in the midst of a multiyear company turnaround plan under Lawrie, and that's why the CEO might be reluctant to leave the company. Ballmer also announced a similar massive reorganization plan for Microsoft, earlier this summer, but unlike Lawrie, it doesn't look like he'll stick around to see the end of it, and it still remains unclear whether the decision to leave was Ballmer's or someone else's.
Microsoft, Lawrie, and Mulally couldn't be reached for Reuters's report, so it's still all speculation over the CEO replacement. Microsoft's top 20 investors have a lot of clout when it comes to the company's new chief executive officer appointment, and although at least three of them reportedly want a turnaround expert like Mulally or Lawrie to take over Ballmer's post, the candidates have maintained that they're both focused on serving their own respective companies.
There are also other high-profile names in the candidate pool, as well, including Steve Elop, who was previously responsible for Microsoft's business software division but departed from the company in 2010. Reuters sources believe that Ballmer's surprising resignation could convince Elop to return to his former company, but these reports are unconfirmed.
What is confirmed, however, is that Microsoft Chairman and co-founder Bill Gates, the company's largest shareholder, will have an extreme amount of power when it comes to eventually choosing the new candidate. But according to Reuters, he, too, has remained mum about his CEO preferences.
As of now, Mulally and Lawrie have different strengths when it comes to leading a company, and if it comes down to these two executives, Microsoft will have to decide which attributes are most important for the software maker. While Mulally has orchestrated a full-out comeback effort for the No. 2 U.S. automaker, he also isn't a technology specialist — thus, a career jump from Ford to Microsoft could be an extreme one. Lawrie, on the other hand, might not be as widely celebrated as Mulally, but he did work for IBM (NYSE:IBM) for three decades and also worked alongside activist investor ValueAct Capital.
So while it still isn't clear which executive Microsoft will choose, it is evident the company has a strong pool of candidates to pick from, from what's been revealed so far. If the software company's shares rally following Ballmer's resignation indicated anything, it's that its investors want a change. Luckily for them, it looks like they're about to get one.