Here's Why Shares of Beloved Apple are in a Down Trend
Today is a crappy day for Apple (NASDAQ:AAPL). First, some excel jockey over at JMP Securities downgraded Apple from "market outperform to market perform." Call me a cynic who once worked on Wall Street, but I think this is more about a PR stunt for JMP than any real company analysis. Either way, day traders have put Apple's one-day chart into a pure downtrend.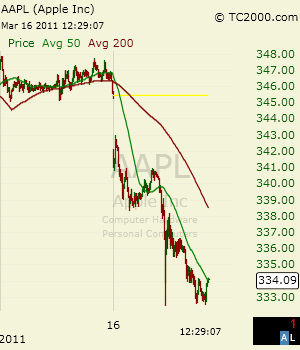 Next up in Apple's bad news department is Motorola's (NYSE:MMI) pricing of their new wifi only Xoom tablet. The company says they will price it inline with Apple's iPad in order to compete directly for buyers. The Xoom WiFi will has 32GB of memory, runs Android Honeycomb OS by Google (NASDAQ:GOOG), and will cost $599. It will be available March 27.
Apple's stock us currently trading down over 3%.
Sorry Steve Jobs, Jon Bon Jovi isn't the only one taking stabs at you this week.