Here's Why T-Mobile Is Giving iPad Customers Free Data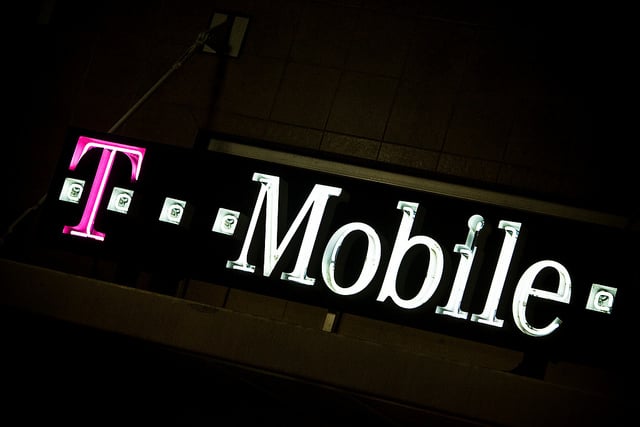 T-Mobile Inc. (NYSE:TMUS) — never before a iPad merchant –  plans to use the release of the newest Apple Inc. (NASDAQ:AAPL) iPad to take down its meanest opponents, AT&T Inc. (NYSE:T), Sprint Corp. (NYSE:S), and Verizon Wireless (NYSE:VZ), in the data plan battle.
T-Mobile will be offering a free data plan of 200 megabytes a month for those buying the newest iPad — the iPad Air 4G LTE — coming to the store on November 1, according to their news release. Reuters reports that At&T and Sprint will be offering a starting plan of $ 14.99 per month, and Verizon's will start at $20. AT&T's plan notably only offers 50 more megabytes than T-Mobiles free plan.
Verizon and Sprint offer a more impressive 1 GB for their start-up fee, and once users decide to exceed T-Mobile's monthly 250 MB, prices become more comparable, according to Apple Insider. Marketing and pricing have been major focuses for the carrier recently after four years of subsciber decline. Apparently, the company's moves have paid off, with the second quarter marking finally coming out with subscriber growth for T-Mobile, according to Reuters.
Apple seems to be a big part of T-Mobile's business changes recently, with the introduction of the iPhone into their stock in April of last year. Yet Apple may not only draw business to T-Mobile — it's quite possible that T-Mobile's new plan will draw business to Apple as well, especially for the more cost concerned customers.
Though one could argue that with prices as high as they are for iPad's, the data plan may be the least of their fiscal worries. As yet, T-Mobile hasn't announced whether or not it plans on restricting other aspects of the free data plan. Restrictions could include items such as data speed and could make the more expensive plans from AT&T, Sprint, and Verizon, more tempting. The company plans to discuss that possibility in an upcoming conference call.
Investing Insights: Will New Products Boost Nokia?