Here's Why Target's Tech Department Is Getting a Makeover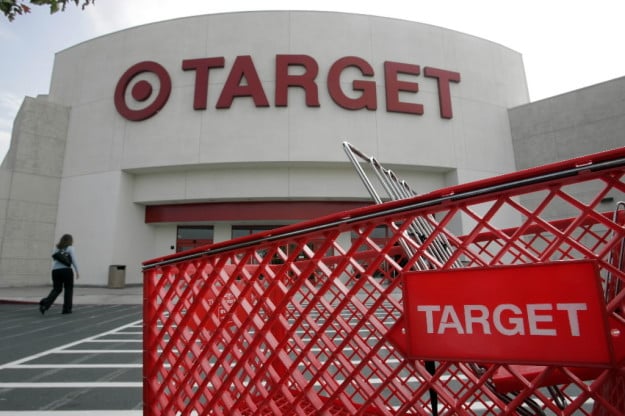 Consumers planning on visiting Target (NYSE:TGT) locations to get first dibs on new electronics may witness some changes at the popular discount retailer. In an attempt to combat showrooming and the reality of more and more shoppers now making the majority of their electronics purchases online, Target is testing a new look for its tech department in a handful of locations, and the company is hoping to remind customers of the advantages of brick-and-mortar retail.
According to The Dallas Morning News, Target is now redecorating a handful of select locations with bright white waist-high tables and displays, similar to those found at Apple (NASDAQ: AAPL) and Best Buy (NYSE:BBY) retail stores. These design trends have proven popular at electronics retailers in the past because they allow consumers to touch and test the merchandise, and now Target, too, is reportedly ready to give shoppers that hands-on experience. Spokeswoman Erica Julkowski further explained the reasons behind the redesign, and cited Target's recognition that, "Guests are looking for more interactive ways to make purchasing decisions about the latest technology."
So far, the new format is only being tested in five stores nationwide, but that number could expand if consumers respond positively. Target is hoping that the new initiative will help facilitate "reverse showrooming," or the phenomenon that occurs when customers do research online and then go to retailers to buy the products in person, but it is still unclear whether these efforts will prove fruitful.
Target is one of the many brick-and-mortar retailers that suffer the consequences of showrooming, and as the holiday shopping season draws near, it is evident that the company is working to help stem those losses. Many consumers now come into its stores to talk to the retailer's employees and test out the technology, only to then purchase electronics online via sites like Amazon (NASDAQ:AMZN), but the redesign is purposed to convince shoppers to choose otherwise.  

The Minneapolis, Minnesota-based company has also worked to combat the showrooming reality by expanding its own online store and marketing the lowest price possible, but Amazon still has stolen many of its once-loyal customers, and Target is hoping that its latest initiative will change shoppers' minds.
Retail analysts are still unsure if Target's store design changes will prove effective, even though it can push its phones into consumers hands faster and with the assistance of employees answering questions and performing how-to's, but it is at least a trial run that can't hurt the retailer as the holiday shopping season draws close — but the question now is: can it help?
Don't Miss: German Regulators to Amazon: Reform or Else.