Here's Why This Apple User Is Suing Tim Cook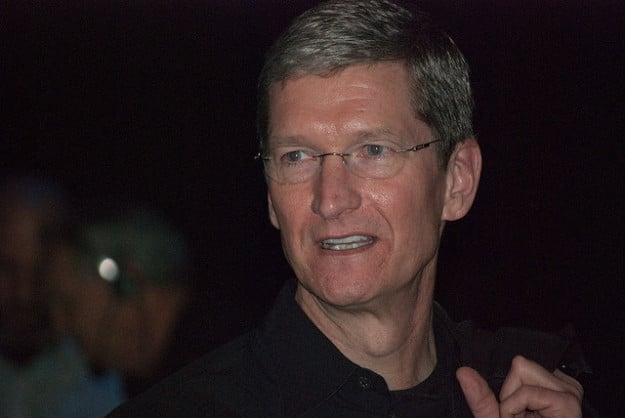 Apple (NASDAQ:AAPL) has claimed that iOS 7 is being widely adopted by its customers and is "the fastest software upgrade in history." However, at least one Apple user isn't interested in helping the Cupertino-based company set any software download records. After discovering that his iOS-based devices had automatically downloaded an iOS 7 install file, Apple user Mark Menacher filed a small-claims complaint against Apple CEO Tim Cook, reports CNET.
Although Apple does not force iOS users to upgrade, it strongly encourages it by automatically downloading the iOS 7 install file to users' devices and prompting them to install the software every time they reboot their devices. Menacher — who apparently is not interested in upgrading — wants Apple to provide a way to remove this unwanted install file from his devices, as well as $50.
Although Apple and other tracking companies have reported that iOS 7 is being adopted by users at a record-breaking pace, some customers have been reluctant to download the new iOS because of its radically redesigned appearance. Other users have complained that the new zooming effects and parallax animations in iOS 7 are making them dizzy and sick.
"Apple's disregard for customer preferences in relation to iOS7 is corporate thuggery," said Menacher in a statement via CNET. "Steve Jobs was reportedly rough on company employees in pursuit of happy customers, but Tim Cook apparently cultivates a culture of contempt for customer satisfaction in pursuit of corporate profits. It is a policy that will eventually fail."
In an interview with Bloomberg Businessweek, Cook cited Apple users' tendency to quickly upgrade to the latest iOS as one of the strengths of Apple's mobile operating system. According to mobile analytics platform Mixpanel, over 93 percent of Apple's mobile devices were running the latest version of iOS the day before iOS 7 was released. Cook pointed out that the fragmentation of Google's (NASDAQ:GOOG) Android creates a "compounding problem" for the operating system.
According to Mixpanel's data, over 70 percent of iOS-based devices were running iOS 7 by October 18. However, recently released data from mobile advertising platform company Millennial Media suggested that Apple users have been slower to adopt iOS 7 than iOS 6.
Follow Nathanael on Twitter (@ArnoldEtan_WSCS)
Don't Miss: Samsung Throws in the Towel on Mobile Patent Battles.