Here's Why Verizon Has Unsold iPhones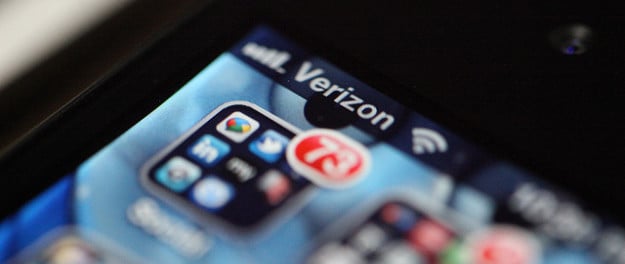 Is Verizon's (NYSE:VZ) iPhone surplus due to an overall decline in sales of Apple's (NASDAQ:AAPL) flagship device or are there other factors at work? As recently reported by Bloomberg, analyst Craig Moffett believes that Verizon may be unable to sell up to $14 billion worth of iPhones that it has committed to sell in 2013.
Bloomberg suggests that Verizon's sales shortfall may be due to an overall decline in iPhone sales. The report notes that analysts are predicting that Apple will announce a 22 percent decline in net income to $6.87 billion for the third quarter.
However, Haydn Shaughnessy at Forbes observes that there are several other factors that could explain Verizon's iPhone surplus. He notes that Verizon made its optimistic purchase commitments back in 2010 when there were fewer carriers offering the iPhone. In other words, overall iPhone sales are not declining, but are instead spread over more carriers.
This argument seems to be supported by T-Mobile's reported iPhone sales figures. According to consumer research firm Kantar Worldpanel via the Los Angeles Times, T-Mobile boosted Apple's share of the U.S. smartphone market by 3.5 percentage points during the three-month period that ended in May. The iPhone accounted for 41.9 percent of U.S. smartphone sales during this period, compared to 38.4 percent last year.
These sales figures are even more impressive when considering that the iPhone was only available at T-Mobile for part of the three-month period since it only began carrying the iPhone in April. Despite this, the iPhone still accounted for 31 percent of T-Mobile's total sales during that period according to Kantar Worldpanel's data.
Verizon's sales may also be hurting from the historically slow period between product refreshes. Apple's iPhone 5 debuted in September 2012 and many smartphone shoppers may be holding off on their next purchase in anticipation of Apple's expected iPhone 5S launch this fall.
For these reasons, Verizon's potential 2013 iPhone surplus is likely not due to flagging iPhone sales. Instead, the unsold surplus may actually be caused by the increased number of carriers offering Apple's device and a typical seasonal decline in smartphone sales.
Here's how Apple and Verizon closed out the week on Friday.

Follow Nathanael on Twitter (@ArnoldEtan_WSCS)
Don't Miss: Is Apple Using an Illegal Source of Tin?