Here's Why Wal-Mart Wants to Set Up Shop in Silicon Valley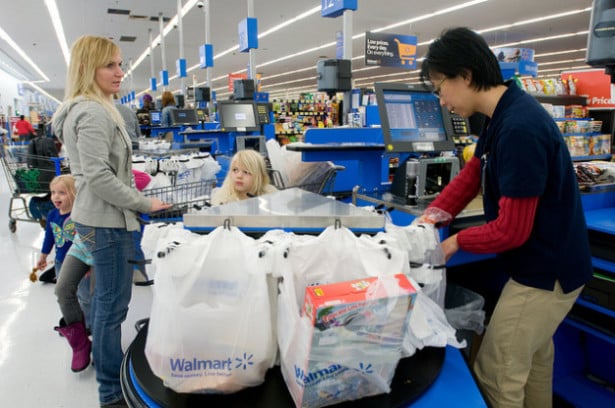 Apple's (NASDAQ:AAPL) futuristic, spaceship-like headquarters is not the only new structure under construction in California's Silicon Valley, which, along with the surrounding cities of the Bay Area, houses an overwhelming number of technology start-ups and a thriving community of mobile app developers. As companies are hoping to capture some of the talented tech workers that populate this area, many retailers are relocating.
In October, Wal-Mart (NYSE:WMT) plans to open a second office in Sunnyvale, located at the southern end of Silicon Valley, to recruit some engineering talent for its e-commerce division.
"We need to have two offices," Ravi Raj, vice president of product development at @WalmartLabs, part of the retailer's e-commerce division, told The Wall Street Journal. This Sunnyvale-based office will eventually be staffed by more than 500 workers, including software engineers and data scientists.
The fact that technology talent congregates in the near vicinity of the San Francisco Bay Area is evident by companies like Twitter, Pinterest, and Square that have popped up in the city of San Francisco. Wal-Mart executives have taken note of the community of mobile app developers and user experience experts that has grown up around those companies, added Raj. Companies like Yahoo (NASDAQ:YHOO), Google (NASDAQ:GOOG), and eBay (NASDAQ:EBAY) call the south end of Silicon Valley home, along with a community of software engineers who have expertise in algorithms for databases and distributed systems, he continued.
San Francisco and Sunnyvale have made efforts to attract technology companies, a goal that is mirrored in the new technological geography. In 2011, San Francisco gave payroll tax breaks to Twitter and other growing tech companies that moved into blighted parts of the city. For example, the Central Market neighborhood, with its six blocks along Market Street littered with shuttered strip clubs, has housed Twitter's new head office there since last June. Pinterest moved to San Francisco from Palo Alto as well.
Sunnyvale, where Wal-Mart is headed, has also drawn several tech companies over the past several years. In September, Amazon's (NASDAQ:AMZN) research and development unit, Lab126, leased 581,000 square feet of space, and, last year, LinkedIn (NYSE:LNKD) and Apple signed leases of their own in the city.
Still, many companies have chose less-populated locals in the area to avoid competing with other large companies, like Google, for workers. When General Electric (NYSE:GE) chose to build its Global Software Center in the Bay Area in 2011, it picked suburban San Ramon. The company wanted to hire engineers with 5 to 15 years experience, and after doing the analytics, GE discovered that 70 percent of the workers it needed were located within a 30 minute drive from San Ramon, as Bill Ruh, vice president of GE's Global Software Center, told the Journal. The strategy has worked so far. "Most people didn't think we could get to 200 people and now we've got more than 500 employees," he added.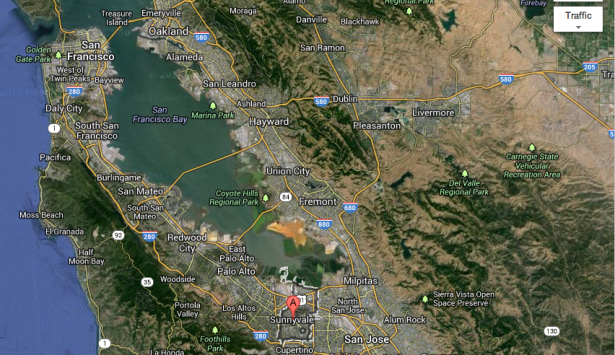 Follow Meghan on Twitter @MFoley_WSCS 
Don't Miss: Can Men's Wearhouse Continue This Bullish Run.