Hey, Apple: Raise Dividend and Sustain Buyback Through Innovation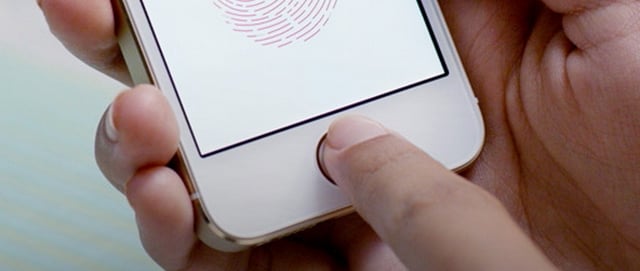 Apple (NASDAQ:AAPL), perhaps the greatest wealth-creating stock in history, has now become a huge battleground stock. Whether you believe the company has lost its ability to innovate since the passing of Steve Jobs is irrelevant. What I wish to discuss in this article is what is happening financially with the company. That is, sales, buybacks, and dividends.
As most of us know, Tim Cook, Apple's CEO, made clear in a recent interview that the company bought back $14 billion in Apple stock since Apple reported its results at the end of January. Apple chose to use its hoard of cash to be aggressive in buying back shares. Why did the company do this? Well, management realized that the share price was far too low after dropping more than 50 points following the quarterly report. However, one downside about spending all this cash on the buyback is that it will limit Apple's ability to increase the dividend by a meaningful amount. At the same time, cash flow has been strong.
Cash in 2013 and its utilization
We learned from the quarterly report that Apple posted record quarterly revenue of $57.6 billion and quarterly net profit of $13.1 billion, or $14.50 per diluted share. These results compare to revenue of $54.5 billion and net profit of $13.1 billion, or $13.81 per diluted share, in the year-ago quarter. Gross margin was 37.9 percent compared to 38.6 percent in the year-ago quarter. International sales accounted for 63 percent of the quarter's revenue. Despite supply constraints associated with the iPhone 5S, Apple sold more than 50 million iPhones, an increase of 7 percent year over year.
How about dividends? Well, Apple paid out $10.6 billion in dividends in fiscal year 2013. In terms of buybacks, it also bought back nearly $23 billion in stock. It should be noted that much of this was paid for by the nearly $17 billion in debt the company took on, coupled with another nearly $4 bullion hit to its cash reserves. Given the buyback and debt taken on, it will be tough to raise the dividend meaningfully. To raise it significantly will require tapping into U.S. cash reserves only. It can do this, as top- and bottom-line income has held strong.
In fact, with new product launches, do not be surprised if growth accelerates in the following quarters associated with their release. Revenue for the past quarter was up nearly 6 percent from a year ago, and net income came in with even better growth. One of the great things about the buyback is that it pads the bottom line. The growth in the bottom line is partially attributable to Apple's buyback.
We like the buyback, but can we increase dividends, too?
Over the last six quarters, Apple has paid $20 billion in dividends. Combine that with the buyback last year and the amount of shares bought back in the last few weeks, and that brings the total return to shareholders to $57 billion over the last seven quarters. This is truly a substantial benefit to Apple shareholders. Above it was mentioned that the bottom line is padded by the buyback. While the total Apple share count could decrease at around 1-2 percent for each of the next six to eight quarters should the current buying of shares keeps pace, I highly doubt it can be sustained in addition to raising the dividend.
One option is to repatriate overseas cash. But in doing so, the company will likely have to pay a massive tax. Wouldn't it be great if the government would allow the company to hire several thousand workers rather than pay the tax? I digress. Perhaps the company could take on more debt while "money is cheap" thanks to U.S. Federal Reserve policy. Apple will need to do something to maintain buybacks and increase the dividend.
What Apple needs to do
What will really help matters beyond stock repurchases, which are great in the short run but are not a sustainable source of growth, is Apple returning to innovation. The financial steps the company has taken during this drought of innovation has set it up nicely for the future, but action needs to be taken.
Whether it is larger iPhones, a completely revolutionary iTV, monetizing its Siri intelligence in vehicles and other technology, or invention of teleportation devices, the company has to innovate. Innovation will lead to sustainable growth for the next decade. While the groundwork is being laid with buybacks and dividends, genuine innovation like was seen five to six years ago is what will drive the stock over $1,000, in my opinion.
More from Wall St. Cheat Sheet: