Hey iPhone: Android Gets Microsoft Office, Too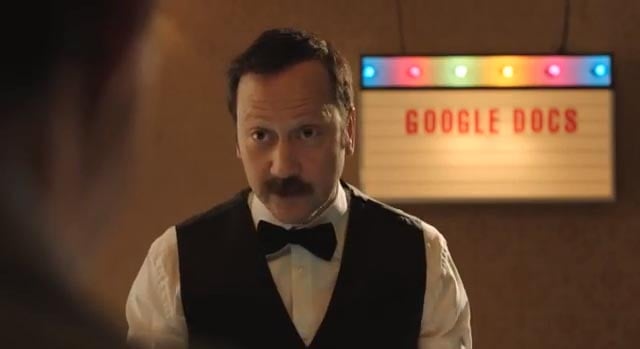 Microsoft (NASDAQ:MSFT) introduced its popular Office software for Apple's (NASDAQ:AAPL) iPhone last month, and now the Office Mobile app is available for devices running on Google's (NASDAQ:GOOG) Android operating system, as well.
The Office Mobile app is available to Office 365 subscribers, who pay $9.99 a month for a cloud-based version of Microsoft's Office software. Introducing a cloud-based version of the software was a smart move on Microsoft's part. As the PC market continues to dwindle, the company needs to make its software available in formats for more than just desktop and laptop computers if it expects the program to stay relevant.
The Android version of the software is basically the same as the iPhone version. Users can access, view, and edit Word, Excel, and PowerPoint files from their Android smartphones and then save files to SkyDrive, Microsoft's cloud system. Documents recently viewed on a PC will be readily available as recent documents on a smartphone, and when a file is opened from SkyDrive it will jump to the point where a user stopped reading.
Documents, spreadsheets, and presentations have been formatted for the much-smaller screen of a smartphone. Users can also work and save files without an Internet connection.
In a review of the Android app, The Next Web said: "For the most part it's a very competent app, although the feature set is markedly more limited than its desktop counterparts. It's easy to add basic formatting and type out corrections, but little else at this point."
In an effort to continue pushing its flagging Surface tablets, Microsoft doesn't yet offer the Office Mobile app for Android or iOS tablets. Microsoft's Surface tablets were the company's first venture into creating hardware. After reporting earnings last week, it was revealed that Microsoft lost $900 million from charges related to Surface RT inventory adjustments. Then, on Wednesday, a filing with the U.S. Securities and Exchange Commission showed that Microsoft has only made $853 million in revenue from its tablet line, a figure that doesn't cover the cost of advertising or the inventory adjustment charge.
It seems as though Microsoft's still clinging to the Surface tablets for now, but when the company's ready to let other, more popular tablets like Apple's iPad have access to Office Mobile, it's likely the company will significantly grow its Office 365 subscribers.
Follow Jacqueline on Twitter @Jacqui_WSCS
Don't Miss: Android's Imitation Apple App Returns to Google Play.