Higher App Revenues a Welcome Sign for Apple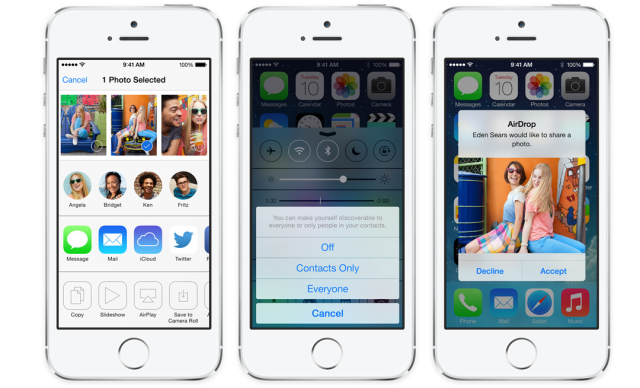 The revenues created from apps have risen steadily so far this year, according to a post from Apple Insider. The top 200 applications on the iOS store bring in an average of $18 million per day, says analytics firm Distimo. This means that each of those applications is harvesting around $90,000 per day in revenues, making the app sector one of the hottest growing markets to emerge over the course of the past couple of years.
The same set of applications on the Google (NASDAQ:GOOG) Play store is thought to only book about $12 million in revenue, meaning that Apple (NASDAQ:AAPL) has been able to obtain the upper hand on Android devices when it comes to app sales. However, since Apple generally targets customers with more money and Android is usually catered to customers who are more price sensitive, the different in revenues could simple reflect a discrepancy in the customer profile for both devices.
Either way, the gap makes Apple's products extremely valuable to developers of apps. There really isn't a way to have an app if there is no version that is usable on the iPhone and other mobile Apple devices. With both Apple and Android having posted significant gains in revenues from apps so far this year, the market is only looking to expand over the course of the coming years. Google has been slowly chipping away at Apple's lead in terms of revenues, taking 37 percent of the total in November compared to only 30 percent this June.
What is particularly notable is the rise of "freemium" pricing models for many apps. A portmanteau of the words "free" and "premium," freemium pricing involves a multi-tiered structure where users can access certain parts of the app for free, but then must subscribe and pay to involve themselves in the premium features. This can come through levels that must be paid for, items or coins that can be purchased, or shortcuts that are available for sale and cannot be obtained without payment.
One advantage of the freemium model is that it attracts customers who are more price-sensitive with the free half, but then allows the game to make money off of those who are willing to pay for a better experience. This is especially relevant in games that are tied into social networks; a free user may attract their friend to the game, and, if the friend pays, then the free user has added value. In addition, games that require many users to establish a core for the game's world benefit from freemium pricing by making it easier to establish a baseline number of users.
Freemium-priced apps accounted for 92 percent of the revenue from the iOS store this November, up from under 80 percent at the start of the year. The rise in freemium services — be they apps or music services such as Spotify — is a major trend in the electronic world, and one that is expected only to rise in popularity. For Apple, anything that makes them money and increases the popularity of their products is good news, so they certainly aren't complaining.
Investing Insights: Will Google Move Higher?