Hints on Apple's iPhone Rollout, Google's Barra Bids Farewell, and 3 More Hot Stocks
Apple Inc. (NASDAQ:AAPL): A blackout for employee vacation time at T-Mobile (NYSE:TMUS) from September 20 to September 22 seems to imply an iPhone release date for the carrier during that time frame, CNET says, pointing out that employee blackouts can oftentimes be a good indicator of when a major product is expected to launch. It's widely believed that Apple will be debuting the new phones around September 10, creating a 10-day to two-week timeframe for a retail rollout.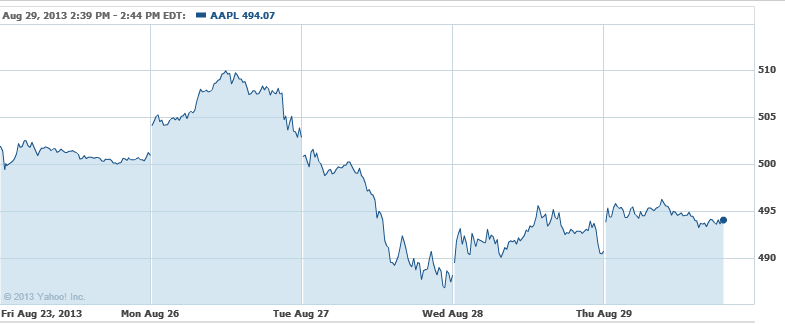 Google Inc. (NASDAQ:GOOG): Android product development Vice President and I/O conference veteran Hugo Barra will be leaving the company for Chinese Android phone vendor Xiaomi, which has just secured itself $10 billion in an IPO.

Amazon.com (NASDAQ:AMZN): Amazon announced the rollout of a Kindle store in Mexico, which will initially feature 70,000 titles in Spanish. Kindle and Kindle Paperwhite devices will be carried through Ghandi outlets throughout the country, and the store will feature works from Carlos Fuentes, Gabriel Garcia Marquez, Mario Vargas Llosa, Isabel Allende, Paulo Coelho, and others.
Northrop Grumman Corp. (NYSE:NOC): Northrop has agreed to acquire the defense unit of Qantas Airways, which provides support for customers like the Royal Australian air force and services planes that transport government dignitaries. As U.S. defense spending declines, Northrop has been looking abroad to seek other contracts. Financial terms of the deal were not disclosed.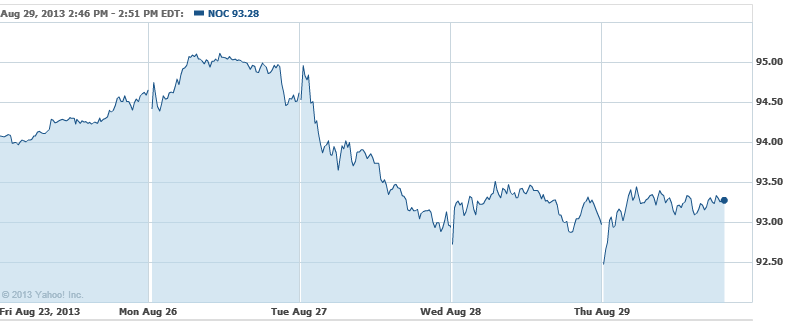 Arena Pharmaceuticals (NASDAQ:ARNA): A volunteer for a a Phase Ib trial who was given Arena Pharmaceuticals's APD811 treatment for pulmonary arterial hypertension reportedly experienced a heart rhythm disorder, which in turn drew concerns over the drug's safety. The trial investigator believes the disorder could be related to the treatment, while Arena, which initially said "no serious adverse events were observed" in the testing, has now gone back on that.