Hot & Cold: Nokia Jumps 4%, New Feature Discovered on Apple's iOS 7
Shares of Nokia (NYSE:NOK) jumped more than 4 percent in late afternoon hours. According to a report from the WSJ, Microsoft (NASDAQ:MSFT) was recently in advanced talks to purchase Nokia's device business. However, the talks failed and are not expected to restart.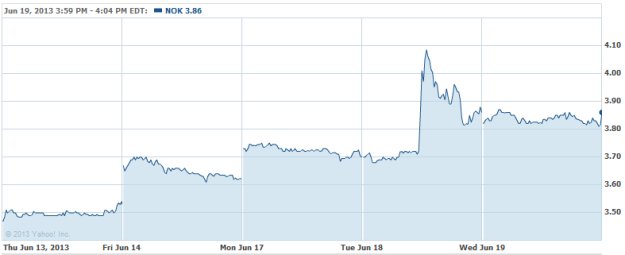 BlackBerry (NASDAQ:BBRY) shares plunged 4.4 percent on Wednesday, but edged slightly higher in late afternoon trading. Bernstein downgraded the company to a Sell, and said it "believes the company's earnings will peak in the first quarter and there is significant risk of a miss in the second half."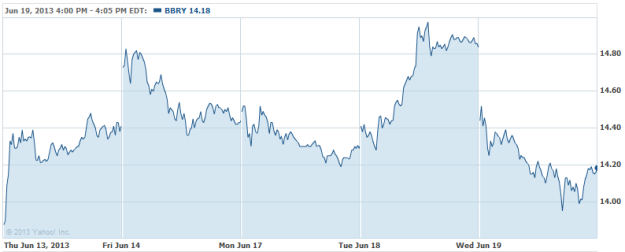 Despite a broad market selloff, shares of Google (NASDAQ:GOOG) closed flat on Wednesday. Google's head of mergers & acquisitions, Don Harrison, said that the search-engine giant is acquiring companies at a rate of one every two weeks, and could be looking to forge an alliance with a private-equity firm. The firm would ideally provide needed financing or advice on how best a company could be restructured after being acquired, according to Bloomberg. "There are opportunities," Harrison said. "At some point I think you'll see a transaction."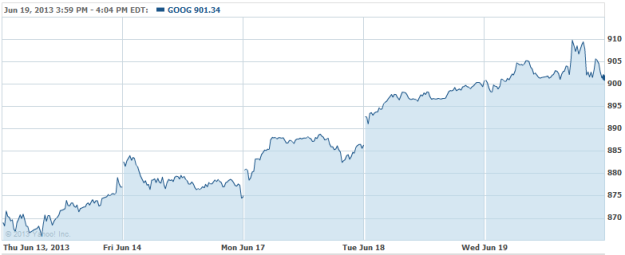 Apple (NASDAQ:AAPL) shares fell 2 percent on Wednesday and continued to attract attention in late afternoon hours. It appears that the beta version of iOS 7 already has the latent ability to fully integrate LinkedIn (NYSE:LNKD) into Apple's new mobile operating system. According to 9to5Mac, Apple user Hamza Sood discovered bits of LinkedIn coding and text strings that indicate that Apple may later unveil the iOS 7 integration with LinkedIn. Currently the coding is missing some key parts that keep the feature from becoming active. However, it appears to have a single sign-on system similar to what is already available for Facebook (NASDAQ:FB).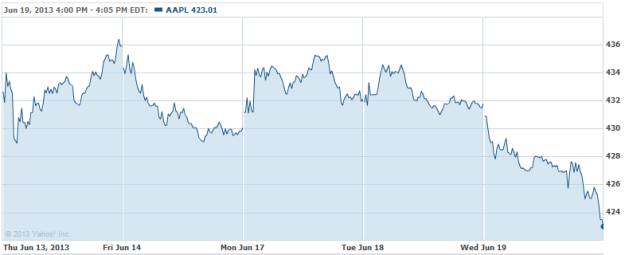 Don't Miss: The FOMC: We Can't Taper QE Yet, Economy Slower Than Expected in 2013
Follow Eric on Twitter (@Mr_Eric_WSCS)