How Are Apple and the NSA Linked in Security Documents?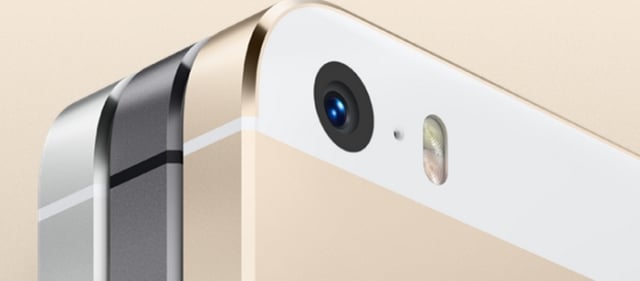 With Edward Snowden and National Security Agency-targeting tech companies constantly cropping up in the news it's understandable if you're starting to feel like a character in 1984 or A Brave New World. The latest news regarding NSA spying and privacy invasion may only exacerbate that feeling — especially for users of Apple's (NASDAQ:AAPL) iPhones. The release of new NSA documents brought to light the NSA's capacity to use software implants on Apple phones to gain entrance to information such as location, messages, and the microphone audio — according to AppleInsider
The Apple iPhone infiltration program is named "DROPOUTJEEP." Still, while AppleInsider reports the NSA has claimed a 100 percent rate of success for placing the spyware, it is unknown just how often this has been done — especially because the document reportedly discussed the need for a physical connection with the phone in question.
Jacob Appelbaum, a security researcher, believes that the iPhone company was involved in NSA spying in this case — according to AppleInsider – a potentially disastrous PR situation should it prove true. Apple was one of a number of big technology companies to be pointing angry fingers at the government's invasion of its data and demanding reform. Still, Applebaum admits that he can't be sure.
"I don't really believe that Apple didn't help them. I can't really prove it yet, but [the NSA] literally claim that anytime they target an iOS device, that it will succeed for implantation. Either they have a huge collection of exploits that work against Apple products, meaning that they are hoarding information about critical systems that American companies produce and sabotaging them, or Apple sabotaged it themselves," said Appelbaum in a talk at the Chaos Communications Congress in Germany, as reported by AppleInsider.
Apple released a statement on the topic Tuesday, saying that it never aided the NSA in its work. "We have been unaware of this alleged NSA program targeting our products. We will continue to use our resources to stay ahead of malicious hackers and defend our customers from security attacks, regardless of who's behind them," said Apple spokeswoman Kristin Huguet, according to Bloomberg.
"The undersigned companies believe that it is time for the world's governments to address the practices and laws regulating government surveillance of individuals and access to their information," read an open letter published earlier in December, signed by Apple, Google (NASDAQ:GOOG), Facebook (NASDAQ:FB), Microsoft (NASDAQ:MSFT), and others.
More Wall St. Cheat Sheet: