How Bad Was Your Apple Bonds Buy? Pretty Bad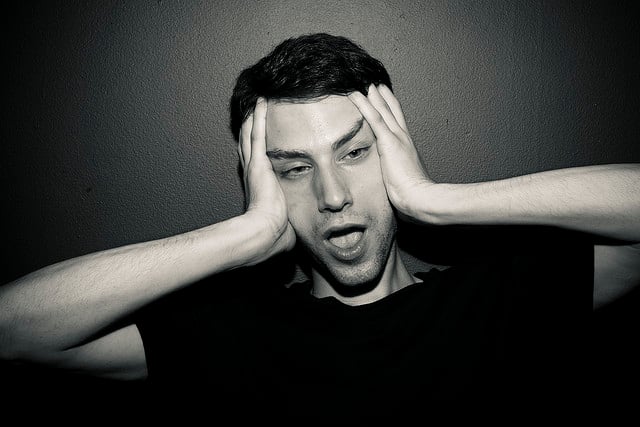 Have rising Treasury yields finally ended the bond bull market? Although Apple's (NASDAQ:AAPL) $17 billion April bond offering was given the second-highest corporate bond rating by Moody's and Standard & Poor's, the prices of Apple's bonds have been steadily falling as Treasury yields rise.
This has had the unusual effect of making Apple's long-term corporate bonds more volatile and sensitive to price loss than the Cupertino-based company's stock. Investors who bought bonds issued by Apple are dealing with losses of more than 8 percent according to MarketAxess data cited by the Wall Street Journal.
"The recent moves show how comments by Federal Reserve Chairman Ben Bernanke and other Fed officials about tapering the central bank's bond-buying programs already have had a huge impact on the markets. Investors are on tenterhooks hoping for clarity from Mr. Bernanke when he speaks Wednesday at a news conference concluding the two-day meeting of the Federal Open Market Committee," reported the Wall Street Journal.
Unfortunately for investors that purchased Apple's 30-year bonds, long-term bonds are even more vulnerable to swings in interest rates. Ironically, companies with higher ratings such as Apple's are able to issue more long-term debt that offers investors the least yield cushion.
Because Apple bonds were offered when interest rates were near historic lows, they are more sensitive to interest rate changes. This has created a situation where many investors feel that Apple stock is a less volatile investment than the company's bond counterparts.
However, Apple is not the only company dealing with falling bond prices from rising rates. Investors have pulled a total of "$17.672 billion from funds that invest in bonds in the two weeks ended June 12," according to data from Lipper reported by The Wall Street Journal.
Here's how Apple traded today: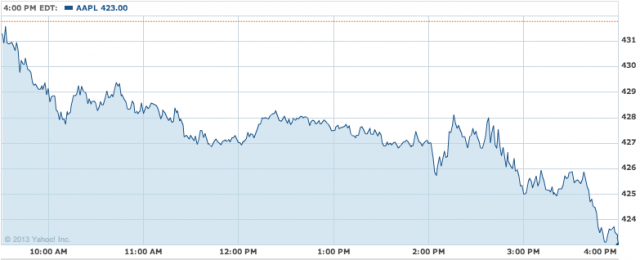 Follow Nathanael on Twitter (@ArnoldEtan_WSCS)
Don't Miss: Has Microsoft Taken a Page Out of Apple's Book?